Oglas dostupan i osobama sa invaliditetom
Oglas dostupan i studentima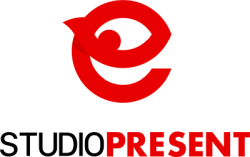 Sales Development Representatives
Subotica
We are expanding our services to USA region. Currently, we need two persons to fulfill positions for Sales Development Representatives. Candidate needs to have strong oral and written knowledge in Amercian English.
We're looking for a results-driven sales representative to actively seek out and engage customer prospects. You will provide complete and appropriate solutions for every customer in order to boost top-line revenue growth, customer acquisition levels, and profitability.
New colleagues must be familiar with basic usage of software like, MS Office, Google Docs, Email, CRM software and with a passion to learn new tools that will help you to achieve better results.
Experience from previous similar work is preferable but not mandatory.
We are willing to invest in learning and education of new colleagues.
Qualifications:
Self-motivated, seeks to participate in support of new projects and company retention
Excellent selling, communication and negotiation skills
Technically savvy (ability to use online resources for research, proficiency in Microsoft OfficeSuite, ability to learn CRM and other tools as required)
Detail oriented
Strives to learn new ways to perform tasks that improve the efficiency or outcome
Excellent written and oral communication skills
Responsibilities:
Present, promote and sell products/services using solid arguments to existing and prospective customers
Performing cost-benefit analyses of existing and potential customers
Establish, develop and maintain positive business and customer relationships
Reach out to customer leads through various social channels and emails
Coordinate sales effort with team members and other departments
Analyze the territory/market's potential, track sales, and status reports
Supply management with reports on customer needs, problems, interests, competitive activities, and potential for new products and services.
Continuously improve through feedback
Work with all departments within the organization to satisfy requests on behalf of the Business Development team.
Ability to create and deliver presentations tailored to the audience needs
Relationship management skills and openness to feedback
Maintaining positive business relationships to ensure future sales
Number of available position: 2.
Deadline for applications: 12.10.2018.