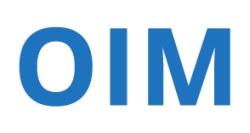 Online International Marketing d.o.o. is a sales & marketing company which is working exclusively with international brokers and employing the best work force in that field.
Are you money driven and career oriented? Looking for constant personal development and serious financial rewards? Strong communication skills? If all of your answers are 'yes' and you are NOT looking for a boring job, then:
Your place is with us! We are looking for a:
Sales Expert
Location: Belgrade
We are looking for an all-rounded professional, who will be responsible for communicating and assisting potential clients which register to trade on global financial market. The job vacancy does not imply searching for potential clients. Our advanced marketing team ensures that potential clients who make a registration to trade on the online stock exchange, are interested in trading with at least one specific instrument. Your job gets completed once you convert them into successful traders.
Some of your main responsibilities:
Daily phone call communication with English speaking clients and providing them all round updates about latest developments on global financial markets
Presenting products and services to existing/potential English speaking clients and assisting them in using those services properly
Technical support in using of sophisticated trading platforms
Reporting to management and creation of monthly/daily business plans
Working in a state-of-the-art CRM database and other advanced software
What are we expecting from you?
Excellent English language
Faculty degree (economy or finance is not a must)
Experience- or strong affinity with commercial people approach
Excellent communication and negotiation skills
Professional attitude and understanding of client needs
Interest in world news, politics or financial markets
Ambition to gain new knowledge and skills, eagerness to bring yourself to the highest possible level of business with strong will to succeed
Drive to build career and to progress in company hierarchy
What can you expect from us?
Basic fixed salary which is 65% above the average in Serbia

The salary is upgrading in the first 12 months

Very attractive bonus scheme – the sky is your limit

Opportunity to build career in top segment of financial sector
Pension + health insurance
Two weeks of training course about basics of our business (as starting point of your career path) financed and covered by the company
Financed English courses to fine tune your business English
Financed gym & fitness
Covered and financed work permit (for foreigners)
Assistance with housing (for foreigners)
Working in a professional department, in a pleasant international office environment (20 different nationalities)
Monthly awards to top performers
Gaming area with PlayStations
Christmas party which includes financial awards to yearly top performers
Company anniversary event (in October every year)
Ongoing training, personal- and professional growth
Being part of a rapidly growing, highly successful international firm, full of advancement opportunities to senior positions
Integrity, flexibility, commitment and a bright future
If you want to become part of our team, send us your up to date CV in English by 18.01.2019.