Oglas dostupan i osobama sa invaliditetom
Oglas dostupan i studentima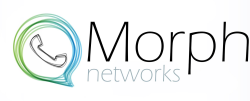 Morph Networks isn't just an outsourcing company, it's a team of trained and dedicated professionals providing unparalleled customer service. Our dedication is apparent in everything we do – in the way we treat our employees, the way we give back to the community, and in the way we do whatever it takes to ensure the best experience possible for our clients.
Sales Representative
The Inside Sales Representative (Moving Consultant) is responsible for booking household goods relocation and moving services over the phone with homeowners, renters, realtors, clients calling in for labor or other moving services.
Requirements:
Excellent Knowledge of English Language (Please don't apply if you are not fluent in English)
Applicants that studied or worked abroad will be prioritized.
Must possess strong communication skills with enthusiastic, friendly, and helpful customer service drive.
Strong work ethic and desire to be successful and close deals
Strong sales propensity with strong core value priorities (Applicants with excellent knowledge of English language and NO sales experience are welcome, and encouraged to apply)
Willingness to work following shifts: 1pm-9pm,4pm-02am, 9pm-5am
We offer:
The compensation package includes a combination of base salary, commission and goal incentives.
Paid vacation ( 21 days)
Transportation from and to work.
Opportunity to become part of a core team within a fast-growing enterprise.
Opportunity to grow within the company
Deadline for applications: 27.04.2017.