Oglas dostupan i studentima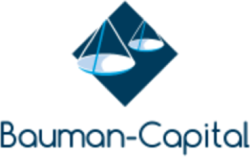 We are delighted to announce our new Belgrade office opening next month. Bauman Capital is an international financial marketing firm specialising in fully integrated marketing strategy and communications programs for financial industry around the world.
As an international organisation, we're justifiably proud of our people and the success they achieve. In our industry, the demands on you can be high, but the satisfaction and challenge of working alongside bright and successful people offer the prospect of a truly rewarding career.
Are you ready to explore opportunities to take your career to the next level? Whether you are a student, a graduate or an experienced professional, discover the impact you could make with a career at Bauman Capital.
In line with the new office opening in Belgrade, we are currently looking for candidates for the position of:
Secretary (Office Manager)
Belgrade
Main Duties:
Prepare closely with the management, execute and process documents such as board resolutions, agreements, power of attorney and annual returns
Back office assistance
Supporting the CEO, COO and the Board when necessary
General liaison for secretarial and coordinating functions
Deal with all general office correspondence and queries
Seamless daily organization for the efficient functioning of the office
Organize meetings
Arrange all aspects of travel arrangements for staff business trips such as transport, accommodation and visas
Monitor and order stationery, furniture and groceries
Manage office budgets
Liaise with staff, suppliers and clients
Implement and maintain procedures and office administrative systems
Coordinate and supervise the cleaning staff as appropriate in order to keep the office clean and tidy
Requirements:
If you're interested in working with us, you should be able to demonstrate that you are highly motivated, with a commercial focus and strong analytical and communication skills. We look for people who enjoy being challenged, are team oriented and have good attention to detail.
Experience working in a similar role
The role requires high confidentiality as the selected candidate will be working closely with the management and the board
Fluent spoken and written English, additional languages will be considered an advantage
Excellent organizational skills & attention to detail
Comfortable working in a high-pressure environment
Neat and well presented
Compensation & Benefits:
People create success, which is why we go to great lengths to attract, inspire and reward creativity and talent. We are proud to provide highly competitive compensation and benefits offerings as part of the total reward of working at Bauman Capital including:
attractive base salary
annual performance bonus
international team buildings for the best performing employees, for example: trip to the USA, Dubai, Ibiza
international career opportunities
Deadline for applications: 28.09.2017.