Oglas dostupan i studentima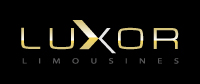 We are looking for:
Senior Back-end PHP Developer
Belgrade
Web Developer Job Responsibilities:
The role is responsible for designing, coding and modifying websites, from layout to function and according to client's specifications. Strive to create visually appealing sites that feature user-friendly design and clear navigation.
Regular exposure to business stakeholders and executive management, as well as the authority and scope to apply your expertise to many interesting technical problems.
Candidate must have a strong understanding of UI, cross-browser compatibility, general web functions and standards.
The position requires constant communication with colleagues.
Experience in planning and delivering software platforms used across multiple products and organizational units.
Deep expertise and hands on experience with Web Applications and programming languages such as HTML, CSS, JavaScript, JQuery and API's.
Deep functional knowledge or hands on design experience with Web Services (REST, SOAP, etc ..) is needed to be successful in this position.
Strong grasp of security principles and how they apply to E-Commerce applications.
Web Developer Skills and Qualifications:
JavaScript, JQuery, HTML, HTML5, CSS, CSS3, Web Programming Skills, E-Commerce, Teamwork, Verbal Communication, cross-browser compatibility, Web User Interface Design (UI), Security Principles, Object-Oriented Design, Web Services (REST/SOAP), Multimedia Content Development, API's
The position is for the developers who are enthusiastic about working in transportation's website area as they will be working in our partner's offices as fully-fledged and integral members of their development team.
The selected developers will be working on development of our:
Web site
Web shop
API for mobile application
Self-care portal
Online reservations
Apis
Software Development of a full service online booking and dispatching tool.
Creating Brand New multinational websites
It is a unique opportunity for developers looking for a high-level position but the number of the positions is limited to just a few so we encourage you to apply fast if you have:
Excellent knowledge of PHP, JavaScript/jQuery, HTML, CSS, SQL (MySQL, Oracle)
Excellent knowledge of web services (SOAP and REST), XML, JSON, HTTP/HTTPS protocols, security and performance aspects of public web applications
Excellent knowledge of the general concepts of programming: algorithms, data structures, OOP, design patterns, integration patterns
Good knowledge of Linux OS (RedHat /CentOs), Apache, memcached, Redis
Preferably experience with frameworks Slim, Laravel, Angular1/2, React
Preferably previous experience in the development of public web applications and /or APIs with a larger number of users and traffic
Preferably user experience in Git, JIRA, Jenkins tools
Preferably experience in working within large teams using agile methodology
Team player, proactive and communicative
Fluent in English
This high-level position comes with high-level benefits such as:
Possibility for career advancement
Possibility to grow and improve your knowledge
Extremely competitive salaries
Long-term engagement
Fixed working hours
Possibility to work with a multinational company
Possibility to improve your knowledge by attending workshops, seminars, conferences
If you think you meet the requirements and if what we offer you find exciting then please send us your CV by applying below.
Deadline for applications: 29.12.2017.