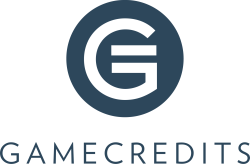 Senior Backend Java Developer
Location: Novi Sad
At the newly opened GameCredits office in Novi Sad, we hire only the best engineers to work on the most challenging problems in the blockchain and FinTech domains. We are looking for an experienced Java backend developer to work on our core FinTech product - RealMarket. We are growing a team of people curious about developing new products using cutting and bleeding-edge technologies.
Here's where you come in:
You will be a part of a newly formed team that will develop RealMarket – an online blockchain-based business platform which enables global cooperation on diverse projects using, among else, both public and private blockchain technologies. RealMarket will stand as the foundation of our FinTech ecosystem.
What we expect from you:
At least 5 years of experience in web application development
BSc or MSc in computer science, software engineering, or related fields
Strong understanding and command of Java, OOP principles, design patterns, and engineering best practices
Technical lead for less senior colleagues (code reviews, task delegation, etc.)
Ability to make highly-informed decisions considering the architecture of the product, as well as advocating for emerging technologies that will enhance the existing environment
Taking care that software development processes and standards are efficiently implemented, as well taking responsibility for the product development cycle
Willingness to grow and get involved in the blockchain world
Working experience on large and complex projects
Experience with agile software development methodologies (Scrum)
Hands on experience with REST services, Spring, and NoSQL databases (Mongo)
Experience with build tools (Gradle), automation tools (Jenkins), CI/CD, VCS (Git)
Strong verbal and written communication skills in English
The following will be considered as your advantages:
Experience with public and/or permissioned blockchain technologies, microservice architectures, and WebSockets
Experience with the development of FinTech applications
Why would you join us:
Work among the best and brightest software engineers in Serbia
Participate in research and development using cutting and bleeding-edge technologies
Competitive compensation depending on your experience and skills
Competitive benefits package, flexible working conditions
Premium office location right in the city center, chill out lounge with lazy bags, sofas, 4K TV, Playstation 4, and more
Private health insurance, team building activities
We offer opportunities for personal and professional development and we truly care about our people
If you think you match all of the above, please send us your CV, along with a cover letter.
Deadline for applications: 27.06.2018.