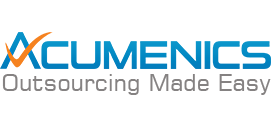 Senior Bookkeeper
Belgrade
Basic Function:
The Sr. Bookkeeper position is responsible for recording financial transactions into an ERP system and creating financial reports from that information. The creation of financial transactions includes the following posting information to accounting journals or accounting software from such source documents as payroll registers, invoices to customers, cash receipts, supplier invoices and payments. The Sr. Bookkeeper also reconciles accounts to ensure their accuracy.
About you:
You have a minimum of 3 years of accounting/bookkeeping experience working for a US or EU based organization.
You have a degree in accounting or business administration, or equivalent business experience, as well as a knowledge of bookkeeping and generally accepted accounting principles
You can work remotely
You are responsible for accurate maintenance of financial systems in accordance to GAAP including:
Chart of accounts
Journal Entries (Payroll, period end accruals, etc.)
Supplier Invoice entry and postings
Supplier payment processing
Customer Billing (Invoice creation)
Monitor fixed assets and run monthly depreciation
Record payment receipts and make bank deposits
Conduct a monthly reconciliation of every bank account
Conduct periodic reconciliations of all accounts to ensure their accuracy
Issue financial statements
Provide information to the external CPA who creates company's tax filings.
If required assemble information for external auditors.
Calculate comparative variances and report significant issues to management
Comply with local, state, and federal government reporting requirements
Process payroll in a timely manner
Provide clerical and administrative support to management as requested.
You are fluent in English, both written and spoken.
Preference will be given to candidates with a working knowledge of QuickBooks Professional or similar accounting software package.
About what we can offer you in return:
A competitive salary plan, based on experience with an individual career path plan.
A referral fees.
An opportunity to work in a highly-rewarding and friendly environment, with a team of experts.
Business English classes with a personal teacher, during the working hours, paid courses, conferences and internal trainings and knowledge sharing lessons.
To apply or ask any questions about the position, contact us electronically.
Deadline for applications: 20.07.2018.