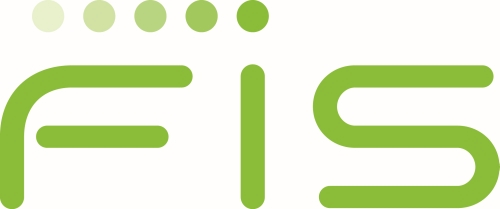 Senior Delphi Developer
Belgrade
About Us
FIS is a global leader in financial services technology, with a focus on retail and institutional banking, payments, asset and wealth management, risk & compliance, consulting and outsourcing solutions. Through the depth and breadth of our solutions portfolio, global capabilities and domain expertise, FIS serves more than 20,000 clients in over 130 countries. Headquartered in Jacksonville, Fla., FIS employs more than 53,000 people worldwide and holds leadership positions in payment processing, financial software and banking solutions. Providing software, services and outsourcing of the technology that empowers the financial world, FIS is a Fortune 500 company and is a member of Standard & Poor's 500® Index.
Prophet is a leading risk management platform used by the financial services industry around the world to model companies' financial business.
The Prophet Professional product is our actuarial model development environment which includes model editing, debugging and execution. Prophet Professional is undergoing major enhancements and you will be involved with updating Prophet to keep up with the latest actuarial modelling practices and technology improvements using Delphi XE3 or later. Most of your development will be in Delphi but there will also be some work using C++ as well.
You will be working with 2 other Delphi developers within a development team of 15. We also use C#, C++ and Powershell and there may be opportunities to widen your experience in the future.
Position Requirements
Education and qualifications
Essential:
Good degree in numerate discipline, preferably software engineering; good numerical intuition; creative problem-solving abilities.
Desirable:
Exposure to financial concepts and mathematics.
Professional experience and knowledge
Essential:
Software development – 5+ years or equivalent
Recent commercial Delphi 3+ years or equivalent
C++ Software development – 2+ years or equivalent.
OO Design and Development practices.
Full software development lifecycle.
Desirable:
Delphi XE3 or later; C#, .NET, C++/STL; .NET-Delphi interop; Delphi component development; WPF; COM.
SQL; SQL Server.
Multi-threading; UML/Design Patterns; XML.
Commercial experience in finance/insurance.
Professional and personal skills
The ideal candidate will:
be passionate about quality of development
be an experienced software engineering keen to add experience in actuarial calculations
be a team player, keen to learn, enthusiastic and creative about technology and the use of the latest tools and techniques
We look forward to receiving your application. Please use only the button below in order to apply (only complete online applications will be considered).
Deadline for applications: 19.01.2018.