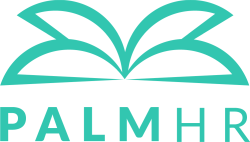 Senior Full Stack Developer
Belgrade
PalmHR is looking for a Senior full stack developer to produce scalable software solutions. You'll be part of a cross-functional team that's responsible for the full software development life cycle, from conception to deployment. As a full stack developer, you should be comfortable around both front-end and back-end coding languages, development frameworks and third-party libraries. Our tech stack: standard HTML/CSS, JavaScript and ReactJS (Front End), PHP & Symfony (Back End).
PalmHR is a HR technology company founded in 2017 with a mission to make affordable, intuitive & easy to use HR solutions available in Saudi Arabia. Our Development department as well as our Design department is located in Belgrade and they make our vision alive.
Responsibilities
Work with development teams and product managers to ideate software solutions
Design client-side and server-side architecture
Develop and manage well-functioning databases and applications
Write effective APIs
Test software to ensure responsiveness and efficiency
Troubleshoot, debug and upgrade software
Create security and data protection settings
Build features and applications with a mobile responsive design
Write technical documentation
Requirements
Proven experience as a full stack developer or similar role
Experience developing desktop and mobile applications
Ability to write clean, well-designed and high-quality code in highly collaborative agile development environment
Familiarity with common stacks
Knowledge of multiple front-end languages and libraries (e.g. HTML/ CSS, JavaScript, ReactJS, ES6)
Knowledge of multiple back-end languages (e.g. PHP) and JavaScript frameworks (e.g. React, Node.js), Symfony
Familiarity with databases, web servers and UI/UX design
Excellent communication and teamwork skills
Organizational skills
An analytical mind
Benefits
Great office location, near cafés, supermarkets
Fully equipped kitchen, coffee machine, water dispenser, …
English/Serbian speaking work environment
Flexible working hours
Fantastic colleagues to work with
Gaming room in the office (Playstation)
Be part of a company from the start and see it grow
Teambuildings & "Get - together" events
A work environment in which you can flourish while constantly improving your performance
Feedback culture
Work with latest technologies and up to date programs
Deadline for applications: 21.08.2019.