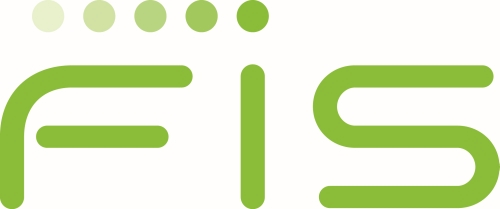 Senior Java Developer
Belgrade
About Us
FIS is a global leader in financial services technology, with a focus on retail and institutional banking, payments, asset and wealth management, risk & compliance, consulting and outsourcing solutions. Through the depth and breadth of our solutions portfolio, global capabilities and domain expertise, FIS serves more than 20,000 clients in over 130 countries. Headquartered in Jacksonville, Fla., FIS employs more than 53,000 people worldwide and holds leadership positions in payment processing, financial software and banking solutions. Providing software, services and outsourcing of the technology that empowers the financial world, FIS is a Fortune 500 company and is a member of Standard & Poor's 500® Index.
Join our dynamic team of developers, quality assurance experts, and business analysts who are building a next generation of financial derivatives processing platform from the ground up.
Position Responsibilities:
Be part of an Agile team to develop a Post Trade Processing Platform
Design and development of Core platform, Components, Services and Solutions for the product
Attend daily SCRUM meetings with business, product team, architects and contribute to product
Demonstrate innovative, out-of-the-box thinking
Be part of a fast-paced development team and deliver end to end solution involving development, testing, continuous integration, deployment etc
Review code and provide feedback on improvements, patterns and re-factorings.
Position Requirements:
Excellent analytical and problem solving skills, proven knowledge of high efficiency algorithms and data structures
Experience with multithreading concept, code optimization and performance optimization
Minimum 5 years of experience with OO languages, preferably Java
University degree in Computer Science
Experience with solving high-frequency and high-volume (big data) problems will be considered as a plus
Experience with various RDBMS engines. Knowledge of In Memory and/or NoSQL databases will be considered as a plus
Knowledge of Machine Learning technics and concepts will be considered as a plus
Experience applying Agile/Scrum methodologies
Excellent Verbal and written communication skills in English
Experience with various development tools (build, code analysis and review, performance analysis tools, etc) will be considered as a plus
Solid understanding of the design patterns.
Experience with other JVM languages like Scala, Groovy, etc. will be considered as a plus.
Experience with of Actor Model Framework (Akka) will be considered a plus.
Experience in Integration technologies and architectures (for e.g., Service Orchestration, Service Choreography, Event Driven Architecture, Messaging middleware, etc.) will be considered a plus.
We look forward to receiving your application. Please use only the button below in order to apply (only complete online applications will be considered).
Deadline for applications: 15.03.2018.