Oglas dostupan i osobama sa invaliditetom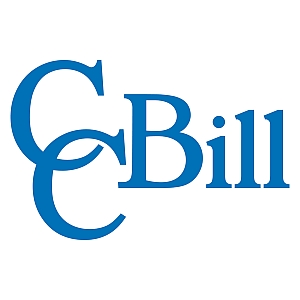 Senior Linux Engineer
Novi Sad, Belgrade
Interested in working with enterprise level Linux based technologies?
Interested in being involved in building projects from scratch, all in-house?
Then join our team, and you'll be able to work with these technologies:
Enterprise level monitoring tools such as Sensu
Puppet enterprise and Ansible for configuration management
Kubernetes, Docker, Jenkins, SonarQube and Artifactory for Java builds.
CentOS 6 and CentOS 7
MySQL
Mongo, Active MQ, Jira, Media Wiki, Bitbucket Server, and GitLab
Enterprise load balancers such as F5 (LTM and GTM)
You'll also be:
Acting as senior most technical resource to junior administrators
Researching and testing unfamiliar technologies
Assisting in defining standards as requested
As Linux Engineer you will be responsible for handling day-to-day project work, including providing proof-of-concept deliverables, product analysis, technical leadership, and architectural input for multiple concurrent initiatives. You will also serve as an escalation point for junior staff within Application Services and will serve as an SME for various products.
You'll assist and mentor Linux Administrators and Junior Linux Engineers with issues escalated from other support teams as necessary.
Do you have the following?
Proficient understanding of Unix/Linux environments (EL)
5+ years' experience with Apache, Tomcat Nginx, SSL, and deep understanding of the http protocol
Experience with scripting languages such as Bash, Python, Perl, Ruby
4+ years' experience with J2EE and understanding of micro services architecture
2+ years' experience managing and administering MySQL (preferred experience with MySQL replication), Mongo or other SQL
Experience with working with any configuration management tool such as Puppet (preferred), Ansible or Salt
Experience with REST and SOAP interfaces, experience working with API-based relational databases
Knowledge of Layer 7 switching, application delivery, and global services load balancing
Experience with event management, incident handling, and problem resolution
Familiarity with security standards (PCI DSS 3, CIS)
And possibly the following?
Familiarity with industry standards and technologies is a plus. This includes virtualization, F5(i-Rules/tcl), Java, Posix LHS, mod_rewrite, clustering technologies, platform-as-a-service, etc.
Working knowledge of software development practices is a plus
Bachelor's Degree in Engineering, Computer Science, Mathematics, or Information Systems
Attendance Requirements
This position is full-time. The employee is expected to work 40 hours weekly, Mon-Fri.
Employee will be part of a 24/7 on-call roster
If you are interested in this position, please send a covering letter and CV in English.
Deadline for applications: 13.06.2018.