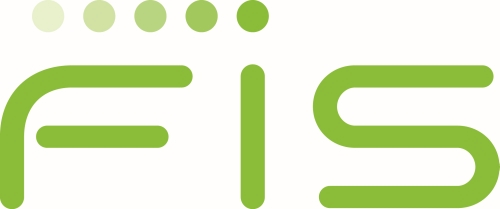 Senior Software Engineer (Big Data Architect)
Belgrade
One work position
About Us
FIS is a global leader in financial services technology, with a focus on retail and institutional banking, payments, asset and wealth management, risk & compliance, consulting and outsourcing solutions. Through the depth and breadth of our solutions portfolio, global capabilities and domain expertise, FIS serves more than 20,000 clients in over 130 countries. Headquartered in Jacksonville, Fla., FIS employs more than 53,000 people worldwide and holds leadership positions in payment processing, financial software and banking solutions. Providing software, services and outsourcing of the technology that empowers the financial world, FIS is a Fortune 500 company and is a member of Standard & Poor's 500® Index.
Position Responsibilities\Requirements:
FIS's award winning Ambit Risk & Performance Management solutions enable financial institutions around the globe to avoid the next meltdown by quantifying and mitigating their risk.
We are looking for a talented Senior Software Engineer or Big Data Architect with passion for finance application or the interest to develop that passion. We are developing the state of the art banking risk management stack based on C#, .NET and a growing number of open source libraries. A degree in computer science, physics, mathematics or related fields is suggested.
Responsibilities
Lead the development of our Big Data stack consisting of state of the art open source and closed course technology including but not limited to mongoDB, Apache Spark, Grafana
Drive the selection process of packages in cooperation with the other teams in the international FIS organization
Ability to write C# code (or willingness to learn C#; good coding skills in one major programming language otherwise)
Participate in our agile, test driven development process
Guide junior employees through mentoring and code reviews
Support business analysis and client consultants with in-depth knowledge about the data stack and its deployment
Develop sizing methodology, deployment packages and contribute to large client roll outs
Profile and optimize code to improve execution performance, learn how to optimize quantitative algorithms
Ensure backward compatibility and correctness of results, aggregates and further upstream processing towards reporting
Essential Skills
Master degree in appropriate subject, e.g. computer science, mathematics or physics – or related subject
Minimum 7 years work experience as a developer after university (10 years+ preferred)
Minimum 3 years proven experience with Big Data stacks, e.g. Hadoop, Cassandra, mongoDB, Apache Spark, Hive and other packages
Some experience developing software with C#/.NET is from advantage; otherwise programming experience with one standard coding language is required
Interest in continuous learning new package and ability to jump start new projects, integrating new packages and drive change
Great interpersonal and communication skills
Dedication to sound software architecture and clean code principle
Fluency in English (full professional proficiency)
Desirable Skills
Interest in modern best practices and tools for software development
Interest with working on a complex financial application
What we offer you
A fast moving agile environment with great interdisciplinary teams
Cooperate at an international level with our development centers around the globe
Deepen your expertise in financial risk management
Excellent working conditions
We look forward to receiving your application. Please use only the button below in order to apply (only complete online applications will be considered).
Deadline for applications: 23.11.2017.