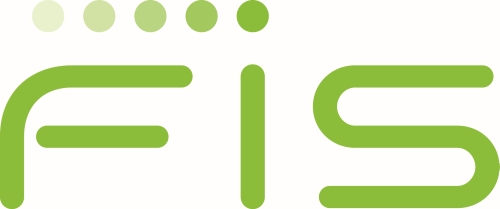 Senior Software Engineer - Financial Solutions, Belgrade
About Us
FIS is a global leader in financial services technology, with a focus on retail and institutional banking, payments, asset and wealth management, risk & compliance, consulting and outsourcing solutions. Through the depth and breadth of our solutions portfolio, global capabilities and domain expertise, FIS serves more than 20,000 clients in over 130 countries. Headquartered in Jacksonville, Fla., FIS employs more than 55,000 people worldwide and holds leadership positions in payment processing, financial software and banking solutions. Providing software, services and outsourcing of the technology that empowers the financial world, FIS is a Fortune 500 company and is a member of Standard & Poor's 500® Index.
Position description:
We are looking to hire a senior developer to work in the Asset Management and Capital Market area in the Product Solution Development (PSD) department. The group consists of some 10 people (Belgrade and Stockholm) and your primary focus will be to develop financial solutions for institutional investors and hedge funds.
The PSD team works across the whole Front Arena product depending on the solution that is built. You will be facing different types of financial areas which makes the work in the PSD team challenging and volatile. We are currently developing workflows for OTC electronic, Buy-side OMS, Hedge funds, Cross-asset risk etc.
This development is mostly being done using our development kit for extending Front Arena. It is called AEF (Arena Extension Framework). The AEF is a concept of technologies used for building advanced financial functionality like GUI:s, valuations, calculation trees and work flows whereas the most common way of doing it is through Python.
You will be working cross asset and with our financial frameworks for Export, Reconciliation and Limit management, strategic integrations to Monis and APT financial systems and also Buy Side trading and order management.
The developer's work is related to typical software lifecycle (maintanance, enchancing, test automation etc.).
Position Requirements:
We are looking for candidates who possess a solid academic background in computer science and/or engineering physics. Ideally you have at least 3 years of development experience working in one or more object oriented language(s). Thoroughness and a willingness to learn are of great importance, as well as an ability to focus on quality and results.
The ideal applicant should have experience from one or several of the areas listed below:
A sincere Interest in finance and the willingness to learn
Understanding of design patterns and OO fundamentals in general, with at least one OO programming language (C++ / C# / Java / etc.)
Understanding of Client/Server development.
Understanding of databases.
Knowledge of C/C++ is a big plus.
Knowledge of Python is a big plus.
Knowledge of application servers is a plus.
Previous work as a consultant is a plus
Good team player
Previous experience in automated tests and a keen interest in mentoring others is an advantage.
Previous experience of SCRUM, agile development, automated tests and a keen interest in mentoring others is an advantage.
We look forward to receiving your application. Please use only following link in order to apply (only complete online applications will be considered): Apply Here.
Deadline for applications: 16.04.2017.