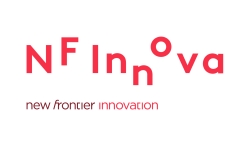 Senior Test Engineer
Belgrade
We are New Frontier Innova, a software company that is focusing on digital innovation for global financial markets. Today, our iBanking Omni-channel solutions support some of the prime transaction companies to overcome challenges brought by the new digital era. To date NF Innova has designed some of the most advanced digital solutions on the market. At Finovate in London, a major international Fintech event, NF Innova was recognized as the leader within the circle of companies providing most advanced and innovative industry solutions for financial institutions. Within the long list of accomplishments NF Innova launched first digital bank in Serbia, developed first mobile corporate SME app for a leading regional bank and created user friendly tablet application used by millions of users in Russia.
We require test engineer capable of creating a high-performance tests, who knows how to identify bugs and suggest solution improvements during software product development.
About you:
You have experience in testing of web applications using ASP.NET, jQuery
You have experience in testing applications on mobile devices (Android, iOS)
You have experience in defining and documenting test cases, scenarios and procedures
Proven experience in automated testing methodologies, automated scripts and test processes
You have proven experience in querying MS SQL Server databases by using T-SQL
You have good understanding of software development lifecycle
You have excellent written and verbal knowledge of English language
Knowledge of C# programming language
Knowledge of Web Services, WCF, SOA, XML, SOAP and .NET technologies
Experience in agile software development process and DevOps SDLC
Understanding of banking processes and products is an advantage
Experience in running a test team or organizing test activities on larger projects is an advantage
What we expect from you:
To become the part of our established creative team
To work in agile software production team in which the new ideas are developed and tested
Joint cooperation with project managers, business analysts, technical leads, programmers and our external clients (banks)
Team work in which the one will express its organizational skills
To write cases, scenarios and procedures for testing our web and mobile applications
To execute (manual or automated) testing procedures
To define scenarios and execute (manual or automated) application performance tests
To define scenarios and execute basic security tests
To perform the system-wide root cause analysis and submit the solution proposals
To suggest improvements on application usability and ergonomics
To record results of different types of executed tests in the structured output by using different team collaboration tools like Jira or Team Foundation Server
To participate in development of automated unit, integration and system tests
To deliver high quality software through the life cycles on-time and on-budget
To operate on product integration with various users
To assist on directing and further development of the product
To participate in big international projects
Business trips
Why should you explore our company?
Team spirited we are, master Yoda principles apply
Opportunity growth and career development depending on what you want to do first?
Continuous hands-on education is guaranteed
Numerous international projects and experience
We like to socialize through our on-site game room
Private health insurance is a part of the deal
Deadline for applications: 31.08.2019.