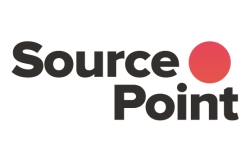 SOURCEPOINT is a global technology services company, established by experts, dedicated to delivering excellent results in area of software development.
Our business timeline as well as our references are the best witnesses of our seriousness and dedication so feel free to browse through our website – www.sourcepoint.rs – or give us a call if you need more information.
Due to our new partnership with a big Telecommunications Operator in Belgrade we are in the position to offer full time employment to:
Senior Web Developers
Location: Belgrade
The position is for the developers who are enthusiastic about working in telecommunications area as they will be working in our partner's offices as fully-fledged and integral members of their development team. The selected developers will be working on development of our partner's:
Web site
Web shop
API for mobile application
Self-care portal for individuals and legal entities
E-Bill services
It is a unique opportunity for developers looking for a high-level position but the number of the positions is limited to just a few so we encourage you to apply fast if you have:
Excellent knowledge of PHP, JavaScript/jQuery, HTML, CSS, SQL (MySQL, Oracle)
Excellent knowledge of web services (SOAP and REST), XML, JSON, HTTP/HTTPS protocols, security and performance aspects of public web applications
Excellent knowledge of the general concepts of programming: algorithms, data structures, OOP, design patterns, integration patterns
Good knowledge of Linux OS (RedHat / CentOs), Apache, memcached, Redis
Preferably experience with PHP frameworks Slim or Laravel
Preferably previous experience in the development of public web applications and /or APIs with a larger number of users and traffic
Preferably user experience in Git, JIRA, Jenkins tools
Preferably experience in working within large teams using agile methodology
Team player, proactive and communicative
Fluent in English
This high-level position comes with high-level benefits such as:
Open path in the field of telecommunications with a possibility for career advancement
Possibility to grow and improve your knowledge
Extremely competitive salaries
Long term engagement
Fixed working hours
Possibility to work with world-famous clients and colleagues
Possibility to improve your knowledge by attending workshops, seminars, conferences
Working in a world-famous telecommunication company
If you think you fulfill the requirements and if what we offer you find exciting then please send us your CV by applying below.
Deadline for applications: 09.04.2017.