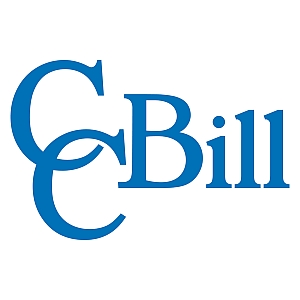 Senior Windows Systems Engineer
Location: Novi Sad
As Senior Windows System Administrator you'll be responsible for the installation, configuration, operation, and maintenance of Microsoft Windows-based technologies and Microsoft Active Directory across a multi-site, multi-national enterprise.
You'll participate in technical research and development to enable continuing innovation within the infrastructure and ensure that system hardware, operating systems, software, and related procedures adhere to organizational values, and supports technologies including Windows 2012R2, AD, PowerShell, SCCM, SCOM, SharePoint 2013, Exchange 2013, Qwest Active Roles, and Backup Exec 15. You'll provide high level support for enterprise-wide initiatives, projects and service requests.
Attendance Requirements
This position is full time. Employee is expected to work 40 hours weekly, Mon-Fri.
What will I be doing?
Managing Microsoft Windows infrastructure and tools across the Enterprise
You'll be responsible for daily technical operations and service request resolution
Identifying and mitigating issues that impede application service delivery
Researching improvements or shortfalls of existing applications and make suggestions
Gathering or relating technical requirements to/from non-technical people
You'll need to be able to support and assist technical and non-technical customers
You'll be accountable for success of projects and duties assigned
Investigating and reporting on new technologies and systems as requested
Developing strategies to implement systems into the company's Infrastructure
Documenting all designs, systems and procedures
Serving as escalation point for complex support issues
Designing, proposing and building reliable business systems.
Performing monitoring and preventative maintenance on application servers
Troubleshooting advanced multi-application process issues
What skills do I need?
B.S. degree in Computer Science or 3-5 years' experience in a global IT infrastructure environment
MCSE Certification or significant progress towards certification is required
Advanced knowledge and experience with Windows 2012 R2, AD, SCCM, SCOM, SharePoint 2013, Exchange 2013, Qwest Active Roles, Backup Exec 15
PowerShell scripting experience
Strong grasp of network design and security
Experience with ITIL or ITSM processes
High degree of professionalism
Demonstrated excellent interpersonal skills
Ability to interface effectively with all levels of employees and management
Ability to stay focused to ensure that projects are completed accurately and on time
Demonstrated excellent organizational skills
Ability to prioritize and complete multiple interdepartmental tasks in a timely fashion.
Excellent verbal and written communication skills
If you are interested in this position, please send a covering letter and CV in English!
Deadline for applications: 18.10.2017.