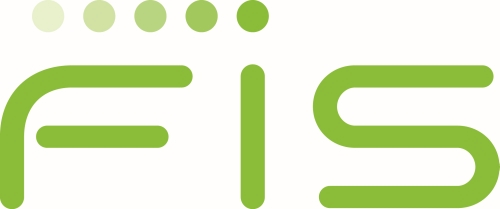 Senior C++ Developer
Belgrade
Do you find the financial markets exciting? Does using technology to develop complex and demanding solutions appeal to you? Then look no further… Come make your career with us!
We are
Fidelity Information Systems (FISTM) is the world's largest financial technology solutions provider. FIS' more than 55,000 worldwide employees are passionate about moving our clients' business forward and keep them competitive through thought leadership, operational excellence and innovation. We help our clients transform disruption into opportunity, giving them the tools needed to thrive not just today, but in tomorrow's financial world.
FISTM Front Arena
At FISTM Front Arena in Stockholm we have been building systems for financial trading, risk management and position control for 30 years. Our systems enable banks, hedge funds and other financial institutions make critical decisions with confidence, execute their orders and follow up their positions independent of the asset class: stocks, commodities, rates or FX. Whether the trade is done through an exchange or over the counter, we've got it covered. But that's just part of the story. In short, we support the whole electronic trading process from sell-side to buy-side, front-to-back.
Your role
You will be part of the Market Integrations team that is responsible for the design, development and maintenance of key market integration solutions to brokers, broker networks and exchanges using exchange provided protocols, FIX protocol etc. The integrations are tightly connected to our sell-side Front Arena Order Management System. Besides this the team is also responsible for other native exchange and back-office system integrations.
As a senior developer in the team you will be challenged with a wide range of tasks, spanning from design to development and maintenance of key market integrations that are critical for daily operations of many global clients. We offer you technical and functional challenges, where understanding customer requirements and solving problems is an integral part of the job. The development mainly involves using C++, Python and our proprietary integration frameworks and languages that facilitate easy integration and help shorten time to market.
In this cross-functional agile team, you will take full responsibility for the solution which includes continuous improvements and innovation. We believe that the best solutions are built if you can be proud of what you produce! By working closely together the FIX team you will get a deep understanding of market needs.
You have
We strongly believe that passion for financial markets and programming are equally necessary! We know that we can accomplish a lot more together than as individuals so are you a creative, passionate and a caring team player?
M Sc. in Computer Science or similar degree.
5+ years of software development
Likes test driven development
Delivers high quality software in a fast-paced environment
Good skills in English
You are
An analytical thinker with an entrepreneurial attitude to problem solving
Driven and enjoy influencing the direction of your own development
Collaborative and like to share knowledge
Constantly challenging existing mindsets and ways of doing things for the better
Experienced with working in agile teams using continuous delivery practices
End user focused and passionate about user experience
Bonus if you have
Experience in financial markets
Previous experience with exchange protocols
Previous experience of integration type of work
But most of all we expect you to have a genuine interest in solving technical and financial related problems and working with software development! We are passionate about our work, but we also know that life balance is important and that a fun workplace breeds creativity and innovation!
We look forward to receiving your application. Please use only the button below in order to apply (only complete online applications will be considered).
Recruitment at FIS works primarily on a direct sourcing model; a relatively small portion of our hiring is through recruitment agencies. FIS does not accept resumes from recruitment agencies which are not on the preferred supplier list and is not responsible for any related fees for resumes submitted to job postings, our employees, or any other part of our company.
FIS is committed to protecting the privacy and security of all personal information that we process in order to provide services to our clients. For specific information on how FIS protects personal information online, please see the FIS Online Privacy Notice.
Deadline for applications: 03.06.2018.