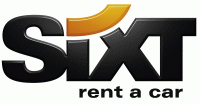 Sixt is a leading provider of high quality mobility services for business and corporate customers as well as private travelers. Established in 1912 the company has achieved a unique market position thanks to its numerous strengths, including its wide choice of premium products in vehicle rental and leasing, the excellent value for money it offers, its employees systematic service orientation and its strong innovation culture. The company is represented in over 100 countries and maintains alliances with famous names in the hotel industry, leading airlines and numerous service providers in the tourism sector.
AAA-1 Rent d.o.o., Sixt Franchise Serbia is currently recruiting for:
Sales & Marketing Account
Job description:
Winning, establishing and implementing new customers
Focus on prospective customers as well as maintaining relationship with existing ones
Develop and monitor personal relationships with key accounts
Relationship building and maximizing revenue and profit potential with existing customers
To maintain and develop new business through networking and attending customer events
Active analysis of market needs and trends as well as of competitors' activities
Responsible for achievement of sales plans and targets
Responsible for preparation and negotiation of contracts
Analysis of results and preparing reports
Manage and coordinate all marketing, advertising and promotional staff and activities
Develop and implement marketing plans and projects for new and existing products
Liaison with media and advertising
Required Skills & Experience:
Must be enthusiastic, highly motivated and ambitious
Great communicator, confident and successful negotiator
Minimum of 2 year experience in successful Sales role
Excellent knowledge of English language, both speaking and writing
Excellent IT skills (Microsoft Office)
Other Skills/Abilities:
Candidate should possess at least 2 year experience in a sales position.
Previous experience from working in a rent a car company will be advantageous.
Ability to efficiently handle simultaneous tasks and software.
Must have the ability to manage stressful or unusual situations.
Must have good organizational skills.
Must have the ability to adapt in a fast moving environment.
Willingness to travel and work in a global team.
Prepared to work additional hours as require

Deadline for applications: 24.04.2012.