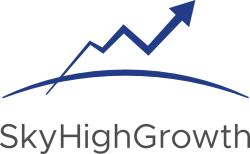 We are helping our clients grow their business and diversify revenue streams. We managed to grow from 2 people to 24 and from 1 client to 25+ in under a year. Markets we're covering include 5 different continents (Europe, North America, Asia, Africa, Australia) and 20+ different countries. Our services are based on a unique mix of human touch and software automation. Every service and market approach is tailor made to fit the exact requirements of our clients. Also every service and market approach is scalable because we use more than 10 different software tools in our process. For sales on domestic and foreign markets, we are looking for new members of our sales team.
Senior Sales Officer
Belgrade
Responsibilities:
Selling our services across Serbia and the world through different sales channels
Communication with potential and current clients at daily basis
Conducting all necessary activities for the acquisition of new clients and retaining the current one
Tracking results of sales performance
Developing planes and strategies for achieving companies sales goals
Proposing of new ideas and solutions on how to improve sales
Researching the market
Researching the competition
Achieving sales quotas on monthly and quarterly basis
Acting in accordance of SkyHighGrowth company procedures
Requirements:
At least five years of experience in sales
Excellent knowledge of English language (Speaking one more foreign language is desirable)
Experience in sales in foreign languages
Experience in sales on foreign markets
Experience in working with foreign companies
Experience in tracking results of sales performance
Advanced computer skills
Self-esteem, persistence and positive attitude
Note: It does not matter whether you are from Serbia or not.
Terms:
Great monthly salary – Fixed part of salary plus sales bonus
Opportunities for advancement and professional development
Working in a dynamic, positive and motivating environment
Collaborating with young and ambitious colleagues
Deadline for applications: 28.02.2018.