Oglas dostupan i osobama sa invaliditetom
Oglas dostupan i studentima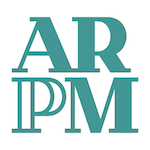 ARPM – Advanced Risk and Portfolio Management is a privately held research and education company, directed by Attilio Meucci, based in New York City with virtual offices world-wide.
ARPM's mission is to set and disseminate the standards for advanced quantitative risk management and quantitative portfolio management across the financial industry: asset management, banking, and insurance.
ARPM is looking for consulting services by a software developer or software development company to build a mobile app for offline video playback.
Software Developer / Software Development Company
Work from home
Project:
The purpose of the consulting services is to build and deliver to ARPM an application for iOS, Android and Windows 10 capable of playing back videos downloaded from our cloud storage for offline viewing.
The applications must include the following features:
The users of the applications should be able to sign in into the application via OAuth using the credentials they have on our website.
The application downloads a manifest, unique for every user, from our servers with the list of videos the user has access to.
The manifest will contain all necessary metadata of the videos to display, including the poster, the title and the expiry date of the user's access.
The downloaded videos must be playable only for a limited amount of time and only inside the app.
The user must not be able to extract the downloaded videos from the app and/or play them with other players.
The videos must be automatically deleted upon expiration.
The app must be published and searchable on the three respective app stores (App Store, Google Play, Microsoft Store).
Application:
When applying for the position, please submit the following:
CV
Portfolio of apps successfully published in the stores.
Compensation:
Deadline for applications: 07.07.2019.