Oglas dostupan i osobama sa invaliditetom
Oglas dostupan i studentima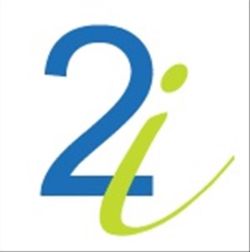 2iAmerica, LLC is part of the 2i Group of Companies now includes EDC Technology as well as 2i Nova, VetSCene Inc, Market Dynamics, Inc and 2itd in Malta. These companies provide veterinary software, business intelligence and data mining for Pharma Companies as well as Student Information Systems to many Colleges and Universities in the United States. We have been recognized for our leadership in providing our Clients with innovative software solutions.
Now we are looking for a part-time
Software Developer / Software Programmer
to join our 2i America team. It is a freelance position so you will be working up to 10-15 hours weekly from Serbia for our company which is strategically located in Chicago.
We are looking for an applicant with a University degree in Computer Science, engineering or equivalent with 2-3 years of experience working as a Developer in successful product delivery within an enterprise software company.
Proficient knowledge of English - superb communication skills, both verbal and written.
Demonstrate problem solving skills and initiative – you must be proactive and results oriented with a track record for delivering results, flexible schedule.
We are looking for many years' experience in the following area:
Expertise in coding within Microsoft Office MS Access environment versions 2003 through 2010
Strong working knowledge of VBA programming language
Strong working knowledge of Microsoft JET SQL and DAO
Expertise with Microsoft Server SQL (TSQL)

ad-hoc queries
stored procedures
user defined functions

Familiarity with ODBC database interface creation and usage
Familiarity with Microsoft Excel and its VBA specific functions
If you like our offer of Competitive and Negotiated rate and you are accepting our challenges, feel free to contact us: dacimovic@2iamerica.com
Deadline for applications: 13.10.2017.