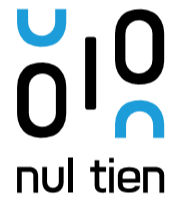 Software Engineer
Belgrade
ABOUT YOU:
You care about software and the way you craft it
You think Code Review, Continuous Integration and Continuous Delivery are good and you'd be interested in doing these practices
You believe that teaching others helps you grow professionally
You believe that sacrificing quality means slower delivery
You want to work for a company that supports your ideas and initiative
WE WORK ON:
Modern web and mobile applications for a variety of international clients from a diversified range of business domains: government & ministries, insurance companies, railways, publishers, breweries, traffic…
C#, MVC, Web API (.NET 4.x & Core), Entity Framework, SQL, Azure, Angular, Angular JS, React, React Native, TypeScript, JavaScript HTML, CSS3
Continuous Integration with Automated Testing
WE OFFER:
Challenging projects utilizing cutting edge technologies
Continuous knowledge improvement through various trainings and experience of roughly 200 colleagues in the enterprise that Nul Tien is part of.
Flexible working hours, make your own schedule and choice of working place (home or office)
Competitive salary and benefits: paid lunch, private health insurance, employee referral bonuses, teambuilding events, in-office language classes…
Dynamic, enjoyable and ergonomic work environment (e.g. height adjustable standing desks)
Possibility for international travel
Deadline for applications: 05.11.2019.