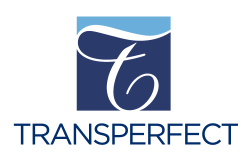 Software Engineer
Kragujevac
TransPerfect is the world's largest provider of language services and technology solutions for global business. From offices in over 90 cities on six continents, TransPerfect offers a full range of services in 170+ languages to clients worldwide. More than 4,000 global organizations employ TransPerfect's GlobalLink® Product Suite to simplify management of multilingual content. With an unparalleled commitment to quality and client service, TransPerfect is fully ISO 9001 and ISO 17100 certified. TransPerfect has global headquarters in New York, with regional headquarters in London and Hong Kong. For more information, please visit our website at www.transperfect.com.
TransPerfect Is More Than Just a Job…Our greatest asset is our people, and nothing is more important to us than ensuring that everyone knows that. To learn more about our company culture, please watch our videos below:
https://player.vimeo.com/video/227281605
https://player.vimeo.com/video/287084715
Overview:
Translations.com is looking for several talented software engineers to work on web-based applications. The developers in this group work on plugins for Content Management Systems. The ideal candidate would have prior working experience with Adobe Experience Manager (AEM).
Description:
The engineer will work on all aspects of the product from enhancing UI functionality and ease-of-use to designing efficient database schema and everything in between. This is a great opportunity to influence our product functionality and to work with exciting and challenging technologies.
You must have a minimum of three years' experience developing web-based applications/plug-ins using Java.
This is a full-time position. Candidates must like working in a start-up like environment while at the same time working for one of the largest translation services companies in the world.
Required Skills:
A minimum of 3 years coding in Java
A minimum of 2 year working with a SQL database
Experience working with a Java IDE such as Eclipse or IntelliJ
Experience building and testing web-based applications
Experience with JavaScript and HTML5 and CSS
Comfortable writing SQL Queries, designing tables and communicating with databases through code
Excellent debugging and problem solving skills
Experience deploying applications
Good communication skills
Proficient in English
Bachelor's Degree in Computer Science or equivalent work experience
Desired Skills:
Experience with Adobe Experience Manager (AEM)
Knowledge and experience with REST based web services
Knowledge of Content Management Systems
Works well independently as well as in a group environment
Knowledge of source code repositories such as SVN or GIT
Experience in Coral-UI development
Comfortable interacting with clients to troubleshoot issues
Good documentation skills
Please send your applications.
Deadline for applications: 24.08.2019.