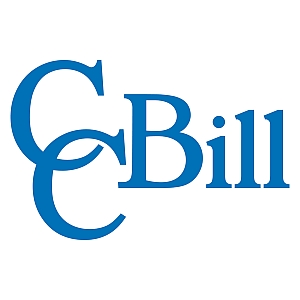 Software Operations Engineer
Location: Novi Sad / Belgrade
We are looking for:
A dynamic and driven Software Engineer who takes pride in solving tough problems. Work with an international team of software engineers to help keep us competitive in the e-commerce, cloud services, and business IT markets. Find solutions to challenging problems in a globally-distributed architecture.
Test yourself by supporting the operation and evolution of a legacy e-business system that is an established name in the field.
We are a company with an exciting pace but a casual, relaxed atmosphere. You will work under the minimal supervision of a team lead and alongside software quality engineers to provide the highest caliber software to our users.
This position is full time. Employee is expected to work 40 hours weekly and to participate in an on call (24/7 system support) rotation.
Key Job Responsibilities:
Extensive understanding and experience with core programming languages and Linux operating systems
Reading and understanding documentation from the New Product Development Department immediately preceding release to ensure a smooth transition for the support of newly released products
Interacting with Software Testers and Software Developer Team Lead to ensure all code is modified with minimal impact on daily operations
Carries out day-to-day communication with other teams and helps other team members with any issues they may encounter so as to maintain overall team effectiveness. Interacts with other teams to ensure that all relevant departments are up to speed on all projects
Physical Requirements:
Ability to sit for long periods of time
Ability to type for long periods of time
Qualifications:
Strong understanding of programming concepts and best practices
Strong understanding of web-based frameworks, technologies, and protocols
Strong understanding of Linux/Unix
Excellent programming skills in Perl. Understanding of object-oriented Perl in web environment
Strong programming skills in Java (preferably 7 and/or 8)
Must be strong with relational databases and must be able to write SQL queries on the fly, including complex joins
Experience with Apache Web Server administration and troubleshooting. Experience with MySQL and ActiveMQ
Experience developing, deploying, and troubleshooting web applications on Tomcat or similar platform.
Experience developing and maintaining systems with distributed architecture, high-availability, and web-scale
Strong understanding of Spring Core Modules and Spring application design
Strong understanding of RESTful web services and API design
Experience with frontend web development using HTML, CSS, JavaScript, jQuery, etc.
Expert at troubleshooting and diagnosing system issues
Expert at troubleshooting code developed by others
Excellent verbal and written communication skills in English language
Additional Desirable Qualifications:
Strong understanding of virtualization concepts
Direct experience with virtual machine provisioning and maintenance. VMware vSphere preferred
Knowledge of Shell scripting
Experience with MySQL replication
Experience with MongoDB
Knowledge of Puppet
What we offer:
In addition we offer competitive salary packages and great benefits that include:
Fruit, coffee, tea, water and soft drinks… all on the house!
Bright, colorful offices with a view, both in Novi Sad and Belgrade
The ability to work with the latest cutting edge technologies
Introductory training
All benefits paid pursuant to relevant Serbian laws
Games room facility during lunch break / Novi Sad
Flexible working hours
Who we are:
CCBill SRB and its parent CCBill form a part of CWIE LLC based in Phoenix Arizona. In addition to CCBill, another brand – PhoenixNAP – operates within the same ownership group.
CCBill handles online payment processing services and affiliate marketing solutions, whereas phoenixNAP® is a global IT services provider offering progressive Infrastructure-as-a-Service solutions from locations worldwide.
If you are interested in this position, please send a covering letter and CV in English
Deadline for applications: 25.10.2017.