Oglas dostupan i osobama sa invaliditetom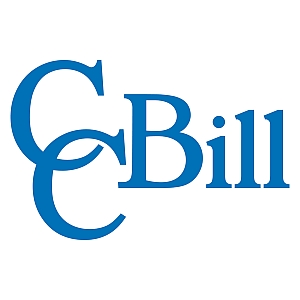 We are looking for:
Software QA Engineer
Location: Novi Sad
Interested in a new project? Do you have a University degree in computer sciences/related degree or equivalent field experience?
Have you worked for at least 5 years in a Quality Assurance role or 2+ years in a Quality Assurance Lead role?
Then join our team and we promise an experience like no other!
What we need?
The Software QA Engineer who will be responsible for the testing of product lines in a DevOps team and reporting defects. The Software QA Engineer should have a technical background and should be familiar with the typical software development lifecycle. We are looking for a qualified candidate who will develop and execute test cases, report defects and work closely with development to ensure production readiness for company software.
What we offer?
Highly talented, professional and friendly team
Low stress work environment
Excellent salary
Private health insurance
Flexible working hours
The ability to use cutting edge technologies
Possibility for personal and professional growth
Colorful offices in the city center
Free soft drinks, fruit, sweets, tea and coffee
Do you have the following?
Practical working knowledge of software testing methodology and Quality Assurance fundamentals.
Ability to read and understand code.
Understanding of programming concepts and best practices.
Experience using Linux/Unix/Windows OS.
Experience with shell scripting languages.
Some development experience.
Understanding of test automation fundamentals.
Extensive MySQL experience.
Experience with testing web applications.
Expertise at troubleshooting and diagnosing system issues.
Excellent oral and written communication skills.
Ability to work independently with minimal supervision.
Ability to stay focused on the task at hand, ensuring that timelines are met
Strong problem solving abilities.
Experience working with JIRA
And possibly the following?
Experience using an IDE, such as Eclipse or Visual Studio.
Apache and/or Tomcat experience.
Database design.
Test link knowledge.
Then join our team, and these will be your responsibilities:
Performing multiple types of black-box and white-box testing including functional, system, end to end, smoke, regression, and ad-hoc testing.
Submitting comprehensive defects using our bug tracking system.
Regressing and verifying defects as needed.
Recording results and provide metrics.
Analyzing requirements and write test cases.
Designing test plans from business requirements and specifications.
Providing work estimates.
Performing some white-box testing and basic scripting.
Developing testing strategies.
Participating in the interview process for prospective department employees.
Documenting potential procedural changes to improve company processes.
If you are interested in this position, please send a covering letter and CV in English electronically.
Deadline for applications: 13.06.2018.