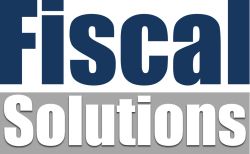 Fiscal Solutions d.o.o. (http://www.fiscal-solutions.net/) looking for:
Software Support Team Leader
Location: Novi Sad
Main responsibilities:
Provides daily direction and communication to employees so that support activities are answered in a timely, efficient and knowledgeable manner.
Provides continual evaluation of processes and procedures. Responsible for suggesting methods to improve area operations, efficiency and service to customers.
Is available for support team by providing appropriate coaching, counseling, direction and resolution.
Ensures employees have appropriate training and other resources to perform their jobs.
Creates and maintains a high-quality work environment so team members are motivated to perform at their highest level.
Works as a member/leader of special or ongoing projects that are important to area/process improvement.
Shares continual responsibility for deciding how to manage the employees, ensuring support activities are handled efficiently and effectively.
Establishes work procedures and processes that support the company and departmental standards, procedures and strategic directives.
Uses appropriate judgment in upward communication regarding department or employee concerns.
Your skills:
At least 3 years' experience on similar positions,
Bachelor's or master's degree in a IT field,
Good verbal and communication skills in English,
Leadership,
Communication Proficiency,
Customer/Client Focus,
Organizational Skills,
Performance Management,
Problem Solving/Analysis,
Technical Capacity.
We offer:
Work in professional and dynamic working environment,
An environment of highly innovative and commercially successful products,
Gaining of knowledge through business interaction with some o largest world Retailers and Software providers,
Constant progress in careers.
Deadline for applications: 18.09.2019.