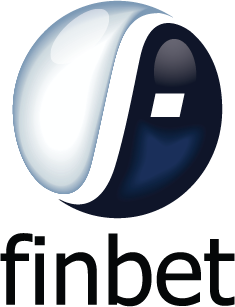 Finbet d.o.o., an associated company of the international Fincore group is hiring IT professionals for its Belgrade office.
To that end, Finbet is seeking for:
Software Test Analyst
Belgrade
About Finbet
We make and run software for companies across a variety of industries – with roots in banking/finance, the company has continuously evolved, expanding into gaming, sports betting, healthcare and the civil service.
What's the opportunity?
We are looking for a talented Software Test Analyst. You would become part of our QA team, used to deliver high quality software to well-known international betting and gaming companies with over a million players, while cooperating with the in-house development team and other third-parties.
Your main role is to work on testing tools, that will support testing process of front and back end functionalities of various platforms. You would be part of our QA team, with the remit to improve quality of our products in collaboration with development team.
Key skills:
Good understanding of software development life cycles
Good knowledge of some OOP language
Experience in testing REST/SOAP API services
Experience in tracking and reporting problems and defects using tracking software
Nice to have skills:
Educated to at least BS/MS in Computer-Science, Electronics, Mathematics or similar or relevant experience
Preferably good knowledge of Java
Experience with Jira
Basic SQL knowledge
Experience in development, design and execution of test plans, scenarios and scripts in accordance with project scope and delivery dates
Personal/Interpersonal skills:
Ability to quickly learn about new technologies and complex systems
Strong interpersonal and communication skills
Good analytical skills
Proactive attitude toward problems
Compliance with company standards, policies and processes
Strong working ethic
What We Offer
Stability is important – we offer positions with permanent status, where you can hone your skills and thrive
Very competitive pay structure, with potential to progress to team-lead and management positions
Flexibility and work-life balance; whether you like an early or late start - there is a place for you here
Welcoming atmosphere around the office, with a multinational team full of experienced and helpful colleagues
Socializing – including company excursions and office parties, mini concerts
If you think you would fit in well, send us your application and CV now. We will be in touch with the shortlisted candidates.
Please send CV's electronically.
Finbet is committed to protecting the privacy and security of all personal information that we process.
Full list of available positions on www.finbet.rs
Deadline for applications: 06.12.2019.