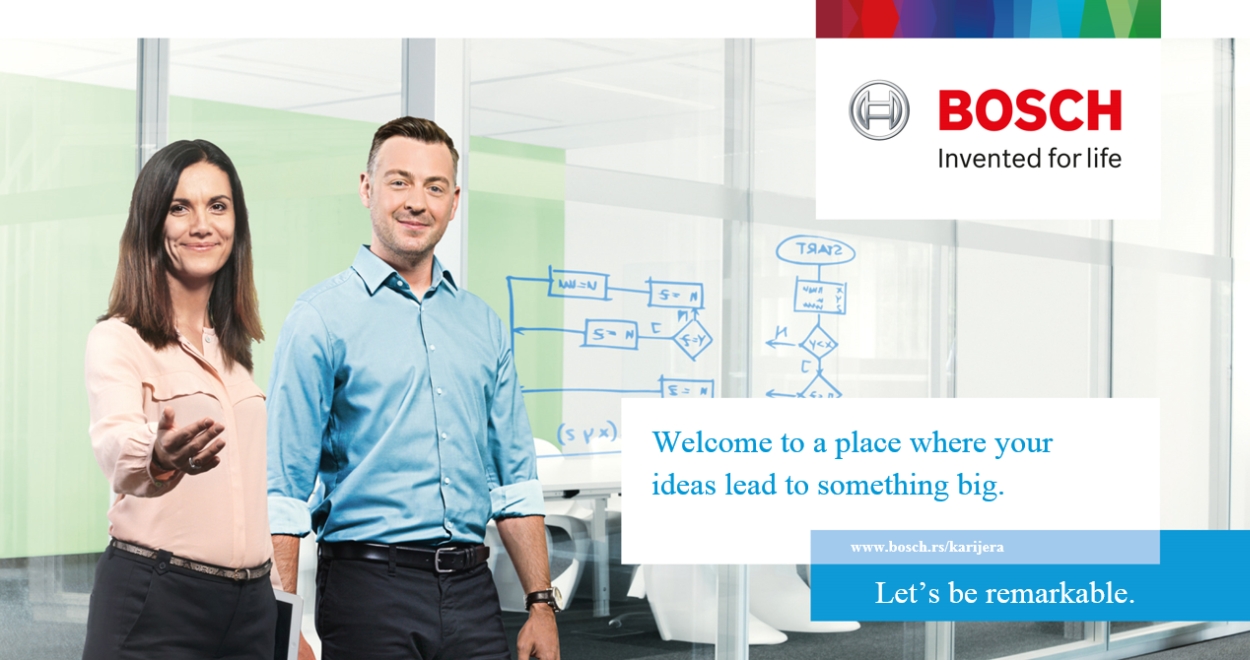 Start something big today. Apply now:


Specialist for Empty Box Management

Company Description

Do you want beneficial technologies being shaped by your ideas? Whether in the areas of mobility solutions, consumer goods, industrial technology or energy and building technology – with us, you will have the chance to improve quality of life all across the globe. Welcome to Bosch. At Bosch, we develop, examine and enhance new systems, components and technologies. Our aim is simple – improving lives. Bosch has been present in Serbia since 1991. In 2006, it was set up as a fully foreign-owned subsidiary, Robert Bosch d.o.o. In 2015 Bosch employed almost 800 associates. Today, Bosch in Serbia is active in three of the company's business sectors: Mobility Solutions, Consumer Goods, and Energy and Building Technology. In 2015, two new departments in the field of information and communication technologies were opened. The central areas at our Belgrade location develop and support the company's medium and long-term strategy, thus promoting a sustainable growth.

For our Logistics Department we are looking for a a performance and quality oriented professional employee.

Job Description

► Support of empties management Team at Karlsruhe
► Clearance of empties accounts with plants and customers – compare postings done in AA system with postings in account partner system. Analyse deltas and find an agreement on balance at the end of the months
► Support in process changes, e.g. ramp up of new account partner, ramp up of new warehouse location
► Control costs and deltas which have to be beared by AA
► Set up process agreements with account partners

Qualifications


► General understanding and interest on logistics processes – we expect that we can train this, logistics degree is not required
► Experience in Accounting
► Affinity to numbers – person likes to handle high mount of postings and verifies reports from AA and account partner
► Working Accuracy, detail oriented– person needs to verify in case of mismatch every single posting and elaborate the root cause for deltas structured way of working – defined milestones need to be kept, results must be tracked and reported on weekly / monthly level
► High skills in MS Excel – Excel reports are a main part of the task, Vlookup, Pivot and partly simple VBA macros need to be used daily
► German and English skills, mainly by Mail, but from time to time also by phone required

Additional Information

Personal development | International environment | Flexible worktime options | Compensation packages | Room for creativity | Sports opportunities | Company events
Make it happen.
If you believe you are the right candidate, please send your CV in English using Apply button no later than 24.08.2019. Only shortlisted candidates will be contacted. www.bosch.rs/karijera