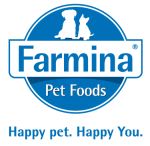 Farmina Pet Foods, an international company operating in more than 40 countries with 4 Factories in the world, due significantly increased volume of work, is serching for the Serbian Marketing department in Belgrade:
Specialist for Regulatory Affairs
Belgrade
Type and description of jobs and work tasks:
Monitoring of relevant standards in different markets and preparation of implementation in the production process (from raw material to final product);
Communication and cooperation with government regulatory agencies;
Preparation of documents for the process of accession to foreign markets (approval of production facilities, production processes and product registration) for the products of Farmina Pet Foods doo;
Preparation of documents and necessary data for the external audit of production facilities of Farmina Pet Foods doo;
Preparation of documents and necessary data for the internal audit of the producers of raw materials and production facilities of Farmina Pet Foods doo;
Providing professional regulatory advice for food formulation for foreign markets;
Providing support to the product labeling team, including the approval of new products for the foreign market;
Preparing the review of receivables in order to comply with the market standards;
Providing regulatory advice to various departments within the business, including international commercial clients and the web team;
Monitoring and analysis of subsequent consumer complaints;
Other jobs by order of the direct manager.
We offer you an experience working in growing international team of professionals, as well as a competitive compensation package.
To apply, please send your resume. We will directly contact candidates whose qualifications meet our needs to proceed with the application process.
Query is open till job position is filled.
We will only consider applications submitted in English.
Deadline for applications: 10.02.2019.