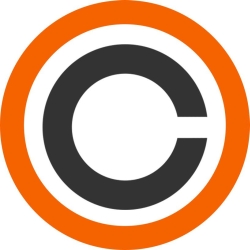 Orange Cloud was founded on January 2015 and our dedication has been focused on CDN support, networking engineering and sales consultations.We have built our teams around our client MaxCDN, one of the world wide famous CDN providers based in LA California. Orange Cloud had been driving towards the excellent customer service that can compete on a world market as well as high level performance and quality of service. We have a fast growing team specialized for variety of services in global distribution scope. Our latest client is StackPath - Secure Content Delivery company - with the vision of having all-in-one security services like DDoS, WAF, CDN as a platform and other services.
Systems Engineer Level 1
Belgrade
The Systems Engineer Level 1 will provide direct server technical support in a fast paced, team oriented, 24x7, worldwide environment. As a Systems Engineer Level 1 your responsibility is to analyze and diagnose issues. You will perform an initial review and investigation of these issues. This includes root cause analysis, determining areas of interest, and narrowing the focus of the investigation. You will use and maintain utilities to facilitate and improve investigations in order to assist with team efforts. You will also work with members of the Engineering team by assisting them with reproducing issues, isolating problems and understanding how customers have deployed and use our products and technology. You will look for broader patterns and provide feedback on areas of potential improvement. The ideal candidate is a solid team player, someone who's willing to both help and be helped by fellow systems engineers. This position is located in Belgrade/New Belgrade, Serbia.
Skills & Requirements:
Linux (CentOS)
High level of AWS (We will even assist in education and certification once people are on board)
EC2
VPC
Elastic Load Balancer
RDS
Cloudfront
Elasticache
Cloudsearch
DynamoDB
Understanding of LAMP Stack.
New Relic
Ability to troubleshoot systems performance
JIRA experience
A good understanding of Incident Response handling
Deadline for applications: 23.02.2017.