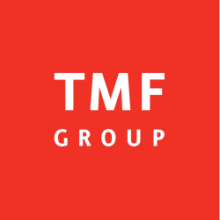 About TMF Group
TMF Group helps its clients operate internationally and 'belong' wherever they are in the world. We do this by making sure they are properly set up to do business in any country and compliant with local and international regulations. In today's environment, increasing business complexity means that a one size approach doesn't fit all - and the penalties for getting it wrong are getting heavier. Operating in over 80 jurisdictions we provide our 15,000 clients with on-the-ground compliance and administration services so they can venture further.
We keep things running seamlessly, giving them the peace of mind to focus on the bigger picture. Our people localize the global world to help businesses succeed, which in turn helps communities to prosper. We firmly believe that the only way to be truly 'global' is to put local first, which is what our team of 7,000 in-country experts do for businesses of all sizes, every day.
We are looking for:
Digital Learning Coordinator
Belgrade
Job purpose
TMF Group aims to create a Business Learning Academy support team in Serbia that will be servicing different regions throughout the group. As part of this project, the new role of Digital Learning Coordinator will be its key asset.
S/He will be assisting in the creation and management of mandatory training programs including both distance and f2f training programs and courses to employees across their designated region, being mindful that all the progress is reflected in LMS, regularly tracked and up to date.
Key responsibilities
Audit and monitor data integrity within LMS;
Organize, educate and supervise data access within the field;
Organize timetables with system management;
Generate and manage training within the Learning Management System;
Mend LMS issues and divergence;
Facilitate in end user training of LMS application;
Administer significant reports as required to track results of employee's attainment of courses;
Administer and amend training information for the LMS;
Consult through trainers on scheduling of training for the region;
Inform managers of training default and facilitate them to plan restorative action;
Coordinate a filing system of entire sign-in papers for audit purposes;
Monitor and assist supervisors and managers while working with reporting tool;
Deliver certificates out to participators for attaining of a course;
Classify replies that need direct attention and disseminate them for action;
Facilitate recent trainers in ensuing process of the policy and methods on LMS;
Affirm innovative and cultivated ideas and developments;
Establish support for distinctive customer service;
Educate supervisor in an apprehensive, brief, and timely manner of any irresolute issues;
Achieve alternative associated duties and tasks as designated or as become perceptible.
Key requirements
Analytical skills to:

identify target audience and design requirements

Communication and interpersonal skills to:

clarify requirements with clients
collaborate with a range of people ensuring progress on e-learning projects and deadlines met
work effectively in virtual environment

English literacy and writing skills, including:

writing for different audiences
writing to the appropriate level and style

Problem solving skills to:
Flexible and able to multitask; can work within an ambiguous, fast-moving environment, while also driving toward clarity and solutions demonstrated resourcefulness in setting priorities;
Self-starter, able to work with little supervision.
Required knowledge
Experience with design models and technical requirements for e-learning resources, including a Learning Management System (LMS);
Knowledge of current and emerging technologies available for e-resources;
Project management knowledge to ensure the design and development meets requirements of time, resources and administration;
Familiar with User Experience/User Interface design related to instructional design;
Well accustomed to the principles of effective learning.
Qualifications
Bachelor's or Master's degree in Organizational Development, Human Resources, Education, Training & Development or related areas of study and 1 year of experience;
Experience in training and learning design and development, experience working with Learning Management Systems, e-learning concepts and tools and instructional design knowledge will be taken as an advantage;
Exceptional customer service, organizational and communication skills, along with a strong working knowledge of MS Office, Excel and PowerPoint.
Working at TMF Group offers
Learning opportunities: you will work with highly experienced colleagues who are ready to share their knowledge, and will receive the opportunity to work on diverse and complex client requests. You will also be able to apply for and be supported for training.
Value-driven work environment: you can expect integrity and respect from all your colleagues and your leadership team.
Teamwork: an environment where we learn from our mistakes and work together to improve our processes continuously. A no-blame culture where teamwork is important, valued and lived daily.
Ambition: we are a growing company in which we constantly look for the next opportunity and where all ideas are welcome.
Deadline for applications: 14.06.2019.