Oglas dostupan i osobama sa invaliditetom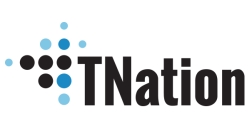 TNation is a company specialized in providing software services. Our clients are leading companies from North America and Western Europe, such as Deluxe (US), Elcom (US), Telenor (Norway), Nexcom (Germany), Eurobank EFG (Greece).
We are looking for a:
Senior .NET Software Engineer
who will be working on the project for a renowned client from Germany (automotive industry)
Job location: Remote work from home or from our offices in Belgrade, Niš, Kruševac, Novi Sad
Key Skills and Qualifications:
At least 8 years cumulative software development experience
At least 5 years working in extensive .NET via C# environment
Proven experience developing and testing platforms and API's serving other developers
Strong understanding of object-oriented paradigm and the major design patterns
Proficient in .NET technologies (Reflection, Serialization, LINQ, TPL, EF, ADO.NET etc.)
Advanced level of English
Responsibilities:
Understand the problem domain and business requirements. Conceptualize a solution and feature set involved. Abstract and encapsulate it into modern .NET components and services. Propose multiple implementation paths by presenting a proof-of-concept emphasizing various trade-offs.
Build comprehensive, robust and expressive framework consumed by multiple UI clients and used as building blocks by different product groups.
Collaborate with a number of teams to coordinate expectations, priorities, dependencies and deadlines on the components, services and the other deliverables committed by the platform team.
Contribute in an agile iteration by incrementally developing, testing and releasing.
We offer:
Working in a positive work environment
Working on long-term projects
Excellent financial conditions
Permanent employment
Occasional trips to Munich, Germany
Please note that due to the large number of applications we receive, we will only contact those candidates that are selected for an interview.
Deadline for applications: 01.11.2019.