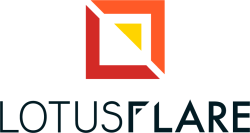 Talent Acquisition Specialist
Belgrade
LotusFlare is a product company with engineering offices in Silicon Valley, Belgrade and Kiev. Our solution is adopted by leading telecom providers and lifts their product infrastructure into the digital age. We are replacing traditional business backends with an engagement centric dynamic product stack. Our cloud native SaaS platform running on leading public clouds as well as supporting on-premise private and hybrid clouds is based on latest technologies picked from the CNCF stack.
LotusFlare, founded by early product and growth staff from Facebook, is backed by leading investors including Social Capital and Google Ventures. LotusFlare provides a platform for telecom operators to create a 100% digital customer experience where subscribers can choose and port a mobile number, order SIMs and devices, track shipping, choose and purchase plans, discover and consume content, pay bills, receive loyalty rewards, and access customer service. LotusFlare also provides a Growth platform to drive user acquisition, engagement and monetization on digital products. LotusFlare's clients include leading companies such as Verizon Wireless, Telenor, Ooredoo, Singtel, Maxis, Globe, LinkedIn and Skype.
Are you an HR professional with a passion for recruiting looking for a new challenge and an exciting opportunity to advance your knowledge, skills and career in a great working environment?
We are looking for a hardworking and enthusiastic Talent Acquisition Specialist to join our ambitious HR team and help us drive top talent to our company via innovative candidate attraction strategies. You would be mainly responsible for candidate sourcing and applicant screening, building a talent funnel and candidate engagement for open positions at our company as well as supporting the company's employer branding strategy.
RESPONSIBILITIES:
Develop, test, and track recruitment strategies to create an effective sourcing plan for top talent.
Engage and activate passive candidates through recruiting best practices and programs.
Create a pool of candidates through job fairs, social networking, community organizations, Internet data mining, and media channels and conduct other sourcing activities in order to fill open positions.
Build relationships with candidate communities to maintain a network of potential candidates and nurture a pipeline of potential candidates.
Represent company internally and externally at events with a goal of networking and relationship building with potential candidate communities.
Partnering with hiring managers to determine and manage staffing needs.
Taking part in the interview process, including screening resumes, selecting potential candidates and performing initial interviews with candidates.
Create great candidate experience and build long-term relationships with past and potential candidates, manage respective candidate pools to ensure qualified candidates remain engaged in current or future opportunities.
Create reports and updates for company's leadership on key talent acquisition initiatives and metrics.
Develop creative ways for addressing talent acquisition challenges and support the company's employer branding strategy.
Proactively seek market intelligence to gain competitive advantage in attraction, assessment and sourcing methodologies.
Research and suggest new ideas for improving sourcing and talent acquisition trends in the IT industry.
REQUIREMENTS:
Min 1 year of equivalent experience in a high-performing IT company, preferably in a fast scaling startup.
Experience working in the technical sourcing aspect of human resources with proven success metrics.
Hands on experience with Boolean searches, job boards and social media.
In-depth knowledge of candidates selection methods.
Well established social connections within the IT community.
Proven background in using innovative research & sourcing methods to hire for 'hard to fill' roles.
Experience in partnering effectively with all types of teams and levels of professionals.
Previous involvement in employer branding events and conferences and networking.
Experience working in a fast paced and multicultural environment.
PERKS:
Working with LotusFlare means working with a dynamic team of top engineers in the field at the leading edge of technology and infrastructure abstraction.
Our office is in the heart of the city providing besides great colleagues also good access to public transport, amazing views and everything to make you enjoy the time in the office.
At LotusFlare, our managers focus on creating efficient teams and take care of your personal development, unleash your creativity and help you grow to leading industry experts in the cloud native infrastructure domain.
Deadline for applications: 05.12.2019.