Oglas dostupan i osobama sa invaliditetom
Oglas dostupan i studentima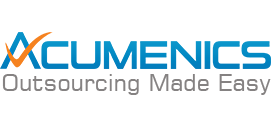 Technical Lead
Belgrade
Requirements:
Experience building apps, both front-end and back-end.
Strong knowledge of HTML5, CSS3/SCSS, LESS, SASS Node JS, React, Redux, AngularJS, GraphQL.
Solid foundation in data structures, algorithms, and system design.
Experience with API Creation and RESTful services.
Experience with unit testing & Test Driven Development (TDD) is a plus.
Experience with Agile Development, SCRUM, and/or Extreme Programming methodologies.
Experience with all aspects of DevOps (source control, continuous integration, deployments, etc.).
Team lead Experience.
A desire to learn and grow.
Excellent communication skills with an ability to explain ideas very clearly through verbal, graphics, and written communication.
What you will do:
Build responsive, beautiful user friendly web & mobile applications.
Lead and mentor development teams in a dynamic environment directly impacting the business and customers we serve.
Translate business requirements into technical requirements and design.
What we offer:
A competitive salary plan, based on experience.
An individual career path plan.
Challenging projects with renowned clients, using the latest technologies.
Business English classes with a personal teacher, during the working hours.
Workspace where you can actually concentrate (cozy offices, without noise, with lots of light.).
Daily and weekly team building activities. We have an amazing playroom in the office. Each employee has FitPass card. We especially enjoy bowling, football, and basketball.
To apply or ask any questions about the position, contact us electronically.
Deadline for applications: 25.03.2018.