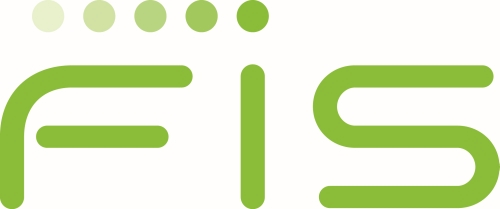 Technical Support Representative
Belgrade
About Us
FIS is a global leader in financial services technology, with a focus on retail and institutional banking, payments, asset and wealth management, risk & compliance, consulting and outsourcing solutions. Through the depth and breadth of our solutions portfolio, global capabilities and domain expertise, FIS serves more than 20,000 clients in over 130 countries. Headquartered in Jacksonville, Fla., FIS employs more than 53,000 people worldwide and holds leadership positions in payment processing, financial software and banking solutions. Providing software, services and outsourcing of the technology that empowers the financial world, FIS is a Fortune 500 company and is a member of Standard & Poor's 500® Index.
Part of Continental Europe infrastructure team, you will be in charge to provide technical support for computer rooms, servers, network infrastructure and desktop systems for both software and hardware to ensure proper operation of technology applications and equipment. Will be responsible of the maintenance , enhancement of the architecture and upkeep of computers & servers including, but not limited to, installation of software & hardware, installation and basic troubleshooting of some network-level appliances (e.g.: wireless, switching equipment).
Job description:
performs installations, upgrades, backups and other maintenance tasks,
provides desk-side assistance in resolving technology support issues,
utilizes soft skills and troubleshooting skills to resolve employees' issues and questions,
asks probing questions to gather relevant information on routine and complex calls,
uses effective listening skills to develop understanding of employees questions or issues,
installs, configures and troubleshoots desktop systems, workstations, servers and network issues in a heterogeneous environment,
documents, tracks and monitors employees incidents in ticketing system to ensure a timely resolution,
prioritizes and escalates support incidents and requests based on business impact and documented guidelines,
responsible of the security & patching of the system : maintains passwords, data integrity, file system security, patching for the desktop & servers environment,
communicates highly technical information to both technical and nontechnical personnel,
maintains company's IT asset list, liaises with hardware and software vendors
recommends solutions including new acquisitions and upgrades for the computer rooms, servers and technical architecture
participate in development of information technology and infrastructure projects over Continental Europe,
may have expertise in commonly used business applications,
may handle phone and email assistance as well,
other related duties assigned as needed.
Job requirements:
Bachelor's or Master's degree in Computer Science, Information Systems or the equivalent combination of education, training, or work experience,
3 years minimum experience in Technical Support/ Service Desk/ Help Desk will be an asset,
advanced MS Windows skills and MS Office skills,
knowledge of VMWare/ vCenter solutions
backup applications tools,
Linux skills,
basic knowledge of Active Directory,
basic network capabilities - IP, DHCP, DNS etc.,
ability to verbalize or express complex technical concepts effectively in writing and overall excellent communication and customer interface skills,
computer room organization and maintenance skills
servers System Architectures skills to be able to propose enhancements & modifications of them,
knowledge of problem resolution and escalation practices,
ability to provide appropriate level of support and guidance with FIS applications and procedures,
effective use of listening skills to develop an understanding of employees inquiries and problems,
self-motivated to learn new technology and new ways to deliver support,
shows enthusiasm when providing technical support,
stays up-to-date with latest technology,
problem solving and critical thinking skills
very good English skills
We look forward to receiving your application. Please use only the button below in order to apply (only complete online applications will be considered).
Deadline for applications: 29.03.2018.