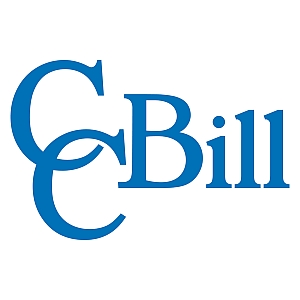 We are looking for a:
Technical Writer
Belgrade / Novi Sad
Position purpose
We are looking for a full time Technical Writer that will be responsible for writing technical articles for publication on the company's knowledge base website. These articles are on topics related to our phoenix NAP product line which includes datacenters, bare metal servers, colocation, cloud services, backup, and security services as well as technical concepts such as datacenter operations, operating systems, networks, IT security, hardware, and software. Documentation must be structured to ensure clarity and usability with illustrations and clearly written text and must be optimized for search engines.
Principal duties and responsibilities
Write technical articles for external publication. These articles will include introductions to concepts or products, "how to" procedures, and potential customer uses for technologies or products.
Works with Marketing and the company's search engine optimization (SEO) experts to prepare the articles to be optimized for search engines and match the look-and-feel of the external websites.
Works with internal technical resources to ensure technical information in articles is accurate before being released.
Works with internal editing and writing resources to review the text written prior to publication.
Focuses solely on creating knowledge base articles for our phoenix NAP brand.
Works with the business and other internal resources to create and prioritize a topic list for articles.
Responsible for coordinating the display of graphics and the production of the document.
Familiar with a variety of the field's concepts, practices, and procedures.
Qualifications
Extremely strong, fluent written English is absolutely mandatory.
High level of technical aptitude and ability to learn and understand technical concepts required.
Strong existing technical knowledge a plus, particularly on concepts related to our business.
SEO knowledge a plus.
Basic graphics, layout, and production skills, including working knowledge of HTML.
Two or more years' experience in technical writing, marketing technical writing, technical training, or a related job role.
University degree, particularly in writing, English, or a technical field a plus, but not required.
Ability to work with other internal teams in a variety of areas, including technical, business/product, marketing, and editing/writing.
Ability to read and understand technical system specifications/documentation.
Ability to follow a style guide and to create technical communication according to company-determined standards.
Experience working with content management systems and version control methods
Ability to work independently with a high degree of creativity and professionalism.
Fluent written English communication skills. Familiarity with American colloquial English a plus.
Strong English verbal communication skills.
Demonstrated excellent interpersonal skills.
Ability to interface effectively with all levels of employees, including executive management.
Demonstrated ability to handle high levels of stress.
Ability to deliver content regularly and to deadlines.
Physical requirements
Ability to sit for long periods of time.
Ability to type for long periods of time.
What we offer
Low stress work environment
Highly talented, professional and friendly team
The ability to work with the latest cutting edge technologies
Paid introductory training
We offer competitive salary package and great benefits that include:
Private health insurance
Sports activities
Fruit, coffee, tea, water and soft drinks… all on the house.
Bright, colorful offices in New Belgrade and city center of Novi Sad
All benefits paid pursuant to relevant Serbian laws.
If you are interested in this position, please send a covering letter and CV in English!
Deadline for applications: 15.12.2018.