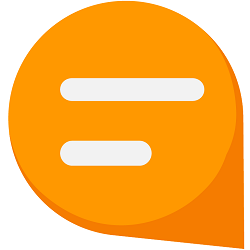 TelQ is a cloud telecom quality assurance platform that enables customers all over the world to monitor and significantly improve the quality of their communication channels through our wide network of testing devices. We are a highly-skilled, well-qualified and fast-growing company competing for the first places in the world in our niche market.
We are looking to expand our team and actively searching for talented individuals who are interested in great growth opportunities and are ready to take non-trivial tasks and willing to constantly work on the improvement of their skills.
Sales Representative
The vacancy is open for our office in Belgrade (Djordja Stanojevica 12) as well as for working remotely
Responsibilities:
Prospect and generate new business opportunities.
Qualify interest from a variety of channels, such as emails, registration forms, chat, and conferences.
Identify, target, and engage ideal prospects in order to present them with TelQ's services that can benefit and meet customer's needs.
Manage end-to-end sales process for enterprise-level accounts.
Design account plans and manage relationships with the existing accounts to identify opportunities for cross and up-sales.
Sales of SMS services to SMS aggregators as well as enterprise customers.
Keep up-to-date records of activities, accounts, contacts, opportunities and leads in Salesforce CRM.
Periodically representing TelQ at annual industry events, such as Mobile World Congress in Barcelona.
Skills and qualifications:
2+ years of experience in a target-driven B2B environment within the cloud, SaaS or CpaaS space, ideally in Telecom industry.
Strong track record of generating high-quality pipeline involving complex technical IT solutions.
Ability to engage remotely with many prospects and customers on a daily basis.
Great selling, negotiation, presentation and communication skills.
Strong sense of self-starting autonomy in everyday work, ability to work independently, take responsibility and be very proactive.
Fast learner and passionate for sales.
Full professional proficiency in English.
Ability to work remotely.
What you get:
Continuous education and skill development provided by the company.
Competitive salary, high commission.
Huge growth opportunities. Being a part of a quickly growing company in a growing industry, you have an opportunity to learn a lot and grow fast professionally.
Modern office and top-notch work equipment.
Opportunity to significantly impact the growth of a successful SaaS platform.
Working with leading market technologies.
Professional, forward-thinking and friendly international work atmosphere with team members from more than 8 countries.
Connect globally – Work with clients and colleagues from different countries, participate in the biggest IT and Telecom events all over the world.
Flexibility in working remotely.
Salary range: 700 - 3.000 EUR.
Note: Please submit your CV in English.
Deadline for applications: 05.10.2019.