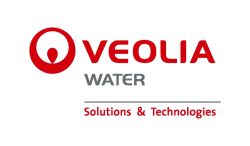 VEOLIA WATER SOLUTIONS & TECHNOLOGIES
Veolia offers the entire range of environmental services in water management, waste management and energy for commercial, industrial and public authorities. Veolia Water Solutions & Technologies, a company within the Veolia Environment group, provides water solutions for drinking water, industrial process water and wastewater with a unique range of differentiating technologies. We offer Design & Build capabilities, turnkey packaged plants and skid systems, maintenance and service, and specialty chemical arrangements.
At Veolia Water Solutions & Technologies we aim to recruit, develop and retain employees, and have built a unique culture and working environment based on our corporate values. We encourage every employee to take an active role in their career and offer training and career development opportunities.
Position:
Tender Manager
Belgrade
Reporting to the COO, you will work closely with key internal stakeholders across the business development, engineering and project management teams.
The position is based at Belgrade.
You will be responsible for:
Preparation of proposals and submissions including inquiry evaluation, getting process sign-off, costing/pricing preparing Internal Price Analysis Form (IPAF), risk assessment and commercial conditions.
Ensuring tenders are accurately and competitively priced and documented.
Ensuring equipment selections are in compliance with customer specifications and codes.
Negotiation and finalization in consultation with VWST legal department pre-bid or bid agreements required during the tender stage.
Identification of potential risks and opportunities during the tender stage and communication to the management team.
Providing estimating services and Liaising with design engineers to obtain equipment specifications suitable for obtaining prices.
Expediting quotes from potential suppliers and manufacturers to ensure estimate is completed in a timely fashion.
Managing the proposal process for multiple proposals to stay on schedule and present them to the management for review and approval prior to final publishing.
Coordinating and communicating proposal document delivery and costing requirements to the key support functions to meet proposal due dates while raising, tracking and documenting issues.
Ensuring all relevant documentation for bid proposals is complete and accurate.
Preparing reports for the management such as summary schedules, proposal overviews, competitive overviews and cost/price summaries, evaluation reports, annual plans.
Responsible for internal and external interfaces during tender execution.
Extra tasks as per Line Manager request in case of company need.
The ideal candidate will have:
Relevant engineering qualifications.
Bachelor's Degree in Engineering or related discipline.
Good understanding of Tender / Project Management Process.
Minimum 3 years of tendering experience in an industrial environment.
Good proposal preparation experience.
Commercial and contract management exposure preferred.
Project management experience highly regarded.
Strong written and verbal communication skills.
Good organisational skills.
Deadline for applications: 01.09.2018.