Job listing has expired.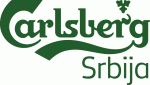 We are looking for:
Trade Marketing Specialist
Is responsible for the trade marketing activities across different channels (Off Trade, On Trade and KA), in line with the overall company strategy.
TM Specialist is the contact point between Sales and Marketing teams to ensure achievement of sales and budget objectives.
Key Responsibilities:
Collaborates with the Sales and Marketing departments for the development of TM concepts, planning & budgeting, production and implementation of all in store activities, including point of sales materials and promotions
Manages the point of sales material (including budget, logistics, distribution, assortment etc.) by finding the most efficient solutions
Collaborates with Sales and Marketing teams to build sales promotions and product communication
Collaborates with sales teams to turn the "profit stories" into sales tools to effectively present the brands, the products and the marketing initiatives to their customers
Report the results of activities and provides recommendations and forecasts
Supports sales teams in execution of the activities and in achieving their sales and budget objectives, while ensuring the desired product benefits and brand values/equity are properly communicated
Ensures that the regional/teams feedback is taken into account by regularly visiting sales teams, customers and stores.
Supervises TM budget
Requirements:
University degree, preferably in marketing
Minimum 2 years of trade marketing experience, proven results in FMCG would be an advantage
Knowledge of marketing and trade marketing activities, tools and techniques
Relevant experience in sales and/or knowledge of category management and assortment would be an asset
English language – communication level
MS Office
Driving license
Personal Characteristics:
Cross-functional team work relationship
Energetic, organized and business-driven approach is highly recommended
Engaged and with structured and strong communication skills
An affective hands-on approach together with fearless of challenges are appreciated
Apply to: http://rchr.carlsberg.rs
Application deadline: 15.01.2014.
Only shortlisted candidates will be contacted.
Apply here