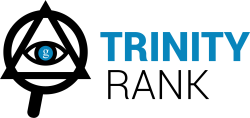 Full-Stack Developer
Belgrade
JOB DESCRIPTION
We are looking for a bright, result-driven, responsible and thorough Full-stack Developer to join us at TrinityRank. As a Full-stack Developer, you'll be responsible for both the back-end and front-end development of our websites, as well as optimizing all of our existing projects. This is a full-time, office-based position.
As a company, our goal is to facilitate and appreciate talent, which is why we're offering our developers a chance to maximize their skills with the help of your experienced team leaders, all while working on exciting and revolutionary projects.
RESPONSIBILITIES
Implement new features and functionality based on pre-existing wireframes.
Establish and guide the website's architecture
Ensure high-performance and availability, and manage all technical aspects of the website.
Help formulate an effective, responsive design and turn it into a working theme and plugin.
REQUIRED SKILLS
At least 1 year of Web Development experience
A solid understanding of user-centered design
Expertise with HTML & CSS best practices and JavaScript
Strong understanding of PHP back-end development
Good understanding OOP concepts
Strong attention to detail and quality
Knowledge of how to interact with RESTful APIs
Experience with building user interfaces for websites and/or web applications
Skill in web site speed and performance optimization, including AMP pages
Proficient understanding of code versioning tools {{such as Git, SVN}}
BENEFITS
A starting salary of $800
A "chill" working environment in our Belgrade office
Paid vacations and other traveling opportunities
So, if you consider yourself a master Full-stack Developer with an equally encompassing eye for details, feel free to leave your CV, LinkedIn profile or GitHub.
You can also apply via the form on our website - www.trinityrank.com
After that, it's on to the test! After we go through your specifications, we'll send you a quick test, just to see how big of a hacker you really are ;)
Deadline for applications: 17.10.2019.