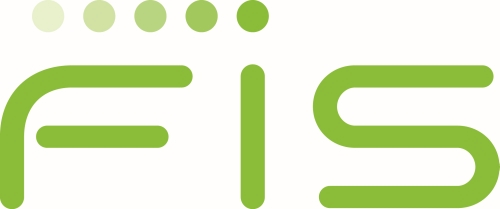 User Experience Designer
Belgrade
About Us
FIS is a global leader in financial services technology, with a focus on retail and institutional banking, payments, asset and wealth management, risk & compliance, consulting and outsourcing solutions. Through the depth and breadth of our solutions portfolio, global capabilities and domain expertise, FIS serves more than 20,000 clients in over 130 countries. Headquartered in Jacksonville, Fla., FIS employs more than 53,000 people worldwide and holds leadership positions in payment processing, financial software and banking solutions. Providing software, services and outsourcing of the technology that empowers the financial world, FIS is a Fortune 500 company and is a member of Standard & Poor's 500® Index.
As User Experience Designer, you will join a team of designers focused on creating effective, delightful and consistent experiences across products within the group. This position will focus on our next generation platform which integrates multiple FIS solutions into a unified offering that services multiple personas across different business lines.
The User Experience Designer will interact with different functions across the group (e.g. product managers, business analysts, QA and developers) as well as a broader design community shaping a common UX Pattern library and Style Guide.
Your main responsibilities will include:
Create effective interaction designs for enterprise applications that address the key requirements of end users
Conduct user research and contextual inquiry, including meeting with customers and potential users to gather contextual data
Engage subject matter experts to define design parameters and constraints
Develop concepts and prototypes to help stakeholders envision proposed user experiences
Facilitate usability tests to capture feedback from users
Collaborate with the broader UX community on the establishment of common design patterns
Promote user-centered design principles within the organization
Skills:
Strong working knowledge of user-centered design principles and practices
Ability to translate research and user requirements into effective design decisions
Strong collaboration skills including the ability to communicate design concepts and justify decisions with fellow designers
Ability to conduct user interviews, understand the needs of customers, and interpret user insights
Strong problem-solving, analytical and information organization capabilities
Thorough understanding of the software development lifecycle
Working experience with design tools (e.g. Axure, BalsamIQ, Photoshop)
Experience with HTML5/CSS3 a plus
Experience with responsive design a plus
Experience with agile software development a plus
Minimum Qualifications:
BA or BS in Human Computer Interaction, Graphic/Visual Arts, Library and Information Science, Information Sciences, Industrial Design, Fine Arts, or a related area.
At least five years' work experience in user experience or related field, with exposure to enterprise applications.
We look forward to receiving your application. Please use only the button below in order to apply (only complete online applications will be considered).
Recruitment at FIS works primarily on a direct sourcing model; a relatively small portion of our hiring is through recruitment agencies. FIS does not accept resumes from recruitment agencies which are not on the preferred supplier list and is not responsible for any related fees for resumes submitted to job postings, our employees, or any other part of our company.
FIS is committed to protecting the privacy and security of all personal information that we process in order to provide services to our clients. For specific information on how FIS protects personal information online, please see the FIS Online Privacy Notice.
Deadline for applications: 10.06.2018.