Oglas dostupan i osobama sa invaliditetom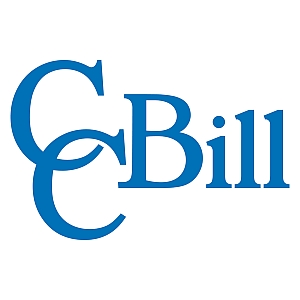 We are looking for:
User Interface Designer
Location: Novi Sad
Interested in a new project? Do you have a University degree in computer sciences/related degree or equivalent field experience?
Are you a creative individual with advanced skills in aesthetic web design?
Are you able to work unsupervised or without immediate assistance?
Then join our team and we promise an experience like no other!
What we need?
The User Interface Designer will be responsible for the implementation of effective user interface principles in our web designs. The User Interface Designer will receive information from the Team Lead and others to develop web interfaces. He/she will also be responsible for effective communication and coordination and tasks with our international web development team.
What we offer?
Highly talented, professional and friendly team
Low stress work environment
Excellent salary
Private health insurance
Flexible working hours
The ability to use cutting edge technologies
Possibility for personal and professional growth
Colorful offices in the city center
Free soft drinks, fruit, sweets, tea and coffee
Do you have the following?
Proficient and demonstrable design skills using Adobe Creative Suite CS3.
Advanced Microsoft Office Skills
Working knowledge of Microsoft SharePoint Portal Server
Advanced HTML and CSS skills
Knowledge of User Interface principles and their implementation into web design
Proficiency in written and spoken English in order to report and communicate with the U.S. head office
Ability to interface effectively with all levels of employees/management
Ability to stay focused on the task at hand, ensuring that timelines are met and operations are not adversely impacted
And possibly the following?
Familiarity with AJAX and / or JavaScript a plus Apache and/or Tomcat experience.
As a part of our team, these will be your responsibilities:
Design user interfaces with aesthetic values that match intended marketing goals and meet technical specifications.
Convert user interface designs into HTML/CSS documents according to business requirements.
Contribute ideas and concepts to the team in various projects and tasks to assist in team development and maintain a creative approach to solving problems and meeting project and task requirements.
Conceptualize and prepare graphic design tasks for internal use according to business needs. Design tasks may range from print adverts to business presentations, with prior resource time approval from the Business Development Group.
Keep abreast of developments in the IT industry, particularly in the area of interface and usability design so that trends are followed, new concepts and technologies with business potential are utilized in benefit of the company.
Work on skinning projects for external facing websites according to business requirements and technical specifications.
Help other team members with any issues they may encounter so as to maintain overall team effectiveness.
If you are interested in this position, please send a covering letter and CV in English electronically.
Deadline for applications: 13.06.2018.