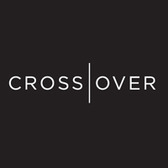 Vice President of Content
$200k USD/year
Remote Work
DESCRIPTION
We're running an Online Hiring Event on this Saturday, to hire VPs of Content ($200k/yr).
Online Hiring Events are live forums designed to enable you to understand the role and requirements through an interactive Q&A session followed by a self-directed testing process. The testing takes between 3-5 hours to complete. It's worth taking the time to finish all the tests because we evaluate every single complete application to find the top talent.
This event will include all testing required to apply for the role. Upon grading the tests, and if you advance, we will set up an interview with the hiring manager.
The VP of Content will be responsible for developing a world-class team to create, optimize, and scale the content engine for the entire ESW Capital portfolio of companies. You will lead the concept, design, and execution of best in class creative solutions for integrated, multi-channel campaigns. The content strategy and team to execute will need to be horizontally scalable to 50+ companies and growing. The VP of Content will collaborate cross-functionally to identify exciting storylines while producing data-driven insights. We are looking for a leader that has experience working with internal talent and external agencies, is eager to work hard, move fast, and build/execute a world-renowned content strategy.
Your role will expand across the ESW Capital family of companies, and you will be expected to produce remarkable content across many industries and audiences continuously.
Candidate Requirements:
Bachelor's or master's degree in Marketing, Communications, Journalism, English, Public Relations, Internal relations or related field
An expert storyteller. You understand different media and how they work together and tell your stories through strong copy and impeccable design
10+ years of experience in B2B software content strategy and creation (preferably enterprise); and have lead teams to execute
Effectively operate at both a strategic and tactical level, as a leader and an individual contributor
Analytical and data-driven approach to solving business problems
Proven experience building successful multi-channel content strategies from the ground up that creates leads, drives sales, engages customers, and grows brand awareness
Ability to work cross-functionally, building rapport and trust across teams. Managed a team of at least four content managers
An ability to multitask and perform under tight deadlines
Strong portfolio of published or professional samples across a variety of B2B marketing channels
5+ years of experience with proven creation of high-quality and engaging content using InDesign, Adobe Creative Suite, Final Cut, Avid, Premiere Pro, Audacity, Photoshop or similar tools within the last six years
Excellent English, written and oral communication, and presentation skills
Join our community of remote professionals!
Deadline for applications: 09.12.2018.