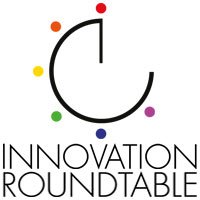 The Innovation Roundtable®, the leading network in Europe for innovation executives in large firms, is looking for a new colleague for the role of:
Virtual Assistant
Remote position
Who are we?
Innovation Roundtable® is a team of international, enthusiastic, and passionate people who love to take things into their own hands.
We are the leading network for innovation executives in large multinational firms and we organize workshops on various innovation management topics around the world, as well as an annual Innovation Roundtable Summit in Copenhagen attended by 700 innovators.
How do we work?
We believe in remote work. Our team works from various places around the world, and you yourself would be able to work from the comfort of your own home, your favorite cafes or local, shared working spaces. We look for people with the right skills, not with the right address.
What is the job?
As a Virtual Assistant, your main tasks would be to communicate via email (and phone) with managers in large firms (who are either members of our network or potential speakers), provide virtual administrative and communicative support to managers of several departments within our organization, monitor and update information about online network users and online group meeting attendees, and liaise with member corporations and company delegates. If you are a proficient organizer and multitasker, who is not afraid of deadlines and prospers working with planning and communication – then this is the job for you.
Your main responsibilities would be to:
Communicate via email with managers in our large member firms so as to collect user names and support users in setting up profiles on our online network
Send reminders to managers in large firms who were invited to give presentations at our events – and set up Outlook meetings for calls between speakers and our CEO
Make phone calls to managers in large firms who did not respond to reminders about speaking engagements or about selecting events in their membership packages
Send invitations to managers in large firms to join online meetings on selected topics
Manage the registration and confirmation of attendees for online group meetings
Support the CEO and other managers in the different functions of Innovation Roundtable with different recurring and ad hoc tasks
Manage and maintain various databases and systems (e.g. Airtable and Google Sheets)
Participate in searching online for potential speakers
What do you need to do this job well?
Excellent organizational, planning and time management skills
Proficiency in Excel
Perfect attention to detail
Exemplary written (and spoken) English
Ability to keep track of responsibilities and prioritize multiple concurrent tasks
Self-motivation and dedication
Ability to work independently and remotely
Ability to work under pressure
Quick problem-solving skills
Positive and proactive attitude
What do we offer?
High level of responsibility from the get-go
A key role in the successful development of our online network
An opportunity to learn how to run big scale online meetings for high-level innovation executives and managers
Hands-on experience with online account management and related tools
A chance to enhance your skill set by facing various types of tasks
Ability to work remotely in an international work environment
Full-time employment
What about your future?
We are a fast-growing company with plenty of opportunities. The right candidate will have a chance to get involved in tasks related to speaker scouting and many more. And the most important – an opportunity to become a part of the international team of enthusiastic, positive, professional and open-hearted people.
Interested?
We review applications continuously, so apply as soon as possible and make sure to attach both your CV and Motivation Letter in English (in PDF format).
We look forward to receiving your application!
Deadline for applications: 04.08.2019.