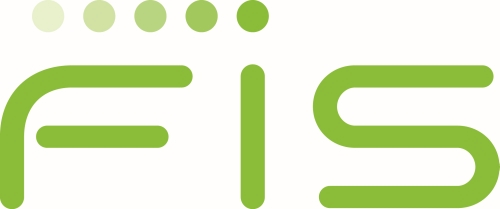 Web UX / UI Designer
Belgrade
About Us
FIS is a global leader in financial services technology, with a focus on retail and institutional banking, payments, asset and wealth management, risk & compliance, consulting and outsourcing solutions. Through the depth and breadth of our solutions portfolio, global capabilities and domain expertise, FIS serves more than 20,000 clients in over 130 countries. Headquartered in Jacksonville, Fla., FIS employs more than 53,000 people worldwide and holds leadership positions in payment processing, financial software and banking solutions. Providing software, services and outsourcing of the technology that empowers the financial world, FIS is a Fortune 500 company and is a member of Standard & Poor's 500® Index.
About position
We are looking for a talented User Experience Designer to create effective design of a new web user interface for the Front Arena Online Trading application. Front Arena Online Trading is application used for trading on financial markets. We are in process of redesign and innovation on web UI which should enhance overall user experience.
The ideal candidate should have a strong working knowledge of user-centered design principles and practices, and ability to translate research and user requirements into effective design decisions.
They should be able to transform insights into beautiful, intuitive, and functional designs.
Responsibilities:
Execute all design stages from concept to final hand-off to engineering
Conceptualize original application design ideas that solves complex problems for the end users
Produce design artifacts (e.g. wireframes, user flows, process flows and site maps) to communicate design direction.
Conduct user research, including engaging customers and potential users to gather contextual data
Facilitate usability tests to capture feedback directly from users
Present and defend designs and key deliverables to peers and executive level stakeholders
Collaborate with UX design team and broader design community on establishing and promote design guidelines, best practices and standards
Promote user-centered design principles within the organization
Skills:
Strong working knowledge of user-centered design principles and practices
Strong design perspective and understanding of fundamental design principles, typography, layout, visual hierarchy, color, and composition.
Ability to translate research and user requirements into effective design decisions
Strong collaboration skills including the ability to communicate design concepts and justify decisions with fellow designers
Ability to conduct user interviews, understand the needs of customers, and interpret user insights
Strong problem-solving, analytical and information organization capabilities
Thorough understanding of the software development lifecycle
Working experience with design tools (e.g. Axure, BalsamIQ, Photoshop)
Experience with HTML5/CSS3 a plus
Experience with responsive design a plus
Experience with agile software development a plus
BA or BS in Graphic/Visual Arts, Integrated Digital Media, Information Sciences, Industrial Design or a related area
We look forward to receiving your application. Please use only the button below in order to apply (only complete online applications will be considered).
Deadline for applications: 08.04.2018.