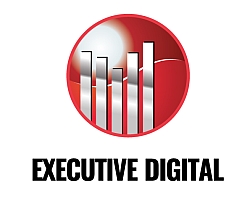 Who are we?
Executive Digital is a full-service, boutique digital marketing agency, focused on creating true value and ROI for our clients via digital strategies married with real-time business concepts. The leadership team of Executive Digital has been credited with conceptualization, creation and execution of Search Engine Optimization, Social Media Marketing, Search Engine Marketing and various Paid Media and Web Development programs for some of the largest Fortune 500 companies in the United States, and over $2.5 billion dollars of trackable, proven income as a result of our comprehensive systems approach. We pride ourselves in full transparency and forward-thinking execution for every digital marketing campaign for our clients.
To reinforce our current team we are recruiting for our office in Novi Sad, Serbia:
Wordpress Developer
Requirements:
Minimum of 4 years experience in a web/WordPress development role.
Experience of working in a team greater than 5 developers.
Expert level WP development and responsive mobile development
Advanced computer skills, especially HTML, HTML5, CSS, CSS3, (Saas/LESS), Javascript, JQuery, PHP, MySQL.
Knowing Git, SVN
Linux - basic - knowledge of the basic commands, structure of the file system and principle permissions of files
Strong project management, problem-solving, & analytical thinking skills.
Ability to develop good relationships and work with senior level executives.
Exceptional written and verbal communication skills, including documentation.
We offer:
Great challenges making our products more suitable for international presence. We believe in working hard and rewarding effort. We enjoy an informal, no-nonsense culture with plenty of room for creativity and personal growth.
This is a permanent position within a truly international company, offering a good salary depending on your knowledge and experience
With your CV, please send us minimum 10 of your wordpress websites that you made.
Job applications will be accepted until 17.04.2018. We will contact only those who fulfilled the tasks conditions.
Submit your CV and proof of relevant experience and projects you have worked on electronically.