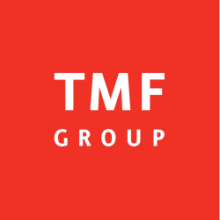 About TMF Group
TMF Group is a leading global provider of high-value business services to clients operating and investing globally. We focus on providing specialized and business-critical financial and administrative services that enable our clients to operate their corporate structures, finance vehicles and investment funds in different geographical locations.
Our core services can help companies of all sizes with HR and payroll, accounting and tax, corporate secretarial, international corporate structuring, fund administration and structured finance – whether a company wants to globalize, or whether they need support to streamline existing operations.
With operations in more than 80 countries, TMF Group is the global expert that understands local needs. Global reach, local knowledge: helping to do business seamlessly across borders.
We are looking for:
e-Learning Developer
Belgrade
Job Purpose:
The e-learning developer is responsible for the content, design, development and management of e-learning materials.
The e-learning developer will manage e-learning development projects in close collaboration with Global Solution functions to support an effective and engaging staff learning experience; as well as creating additional content for our client communities of users.
Key Responsibilities:
Research and development of content based on Global Solution and client requirements.
Enhance user experience of Global Solutions by the creation of engaging, effective and interactive e-learning modules.
Work closely with, advise and support subject matter experts to ensure e-learning best fits the needs of all those concerned.
Responsibility for the content management of Product and Solutions learning on the company's Learning Management System, including but not limited to:

Monitor and reporting of enrolments
Where certification of learning is required, administration of process and relevant awarding
Create and assign courses to defined audiences
Configure curriculums
Upload course content
Maintain a master course catalogue
Coordinate translations to relevent languages where required
Create scripts for voiceovers where required
Update and retire courses

Chasing of non-compliance of mandatory learnings (where applicable)
Report creation by region, country and functions
Report creation for clients where requested
Balance competing demands of different projects.
Follow quality control measures to ensure minimum disruption due to error in the roll-out of all e-learning programs
Evaluate, select, develop and apply appropriate development methodologies and designs, both individually and in consultation with colleagues
Key Requirements:
Analytical skills to:

desktop research for legal, regulatory, compliance and risk content

Identify target audience and design requirements
Develop, structure and weight the contents appropriately producing high quality e-learning materials
Communication and interpersonal skills to:

clarify requirements
collaborate with a range of people ensuring progress on e-learning projects and deadlines are met
work effectively in virtual environment

Fluent English (verbal and writing)
Problem solving skills
Technology skills (Articulate, LMS) to design and develop resources, experience with Moodle preferred
Flexible and able to multitask; can work within an ambiguous, fast-moving environment, while also driving toward clarity and solutions demonstrating resourcefulness in setting priorities.
Required Knowledge:
Experience with e-learning authoring tools and products (Articulate preferred) and their suitability for different learning outcomes and audiences
Experience with design models and technical requirements for e-learning resources, including Learning Management System (LMS)
Knowledge of current and emerging technologies available for e-learning resources
Project management knowledge to ensure the design and development meet requirements of time, resources and administration
Familiar with User Experience/User Interface design related to instructional design
Well accustomed to the principles of effective learning
Qualifications:
Relevant experience or degree in Instructional Design, Product Development, Human Resources, Education, Training & Development, or related areas of study and two years of experience;
OR
Bachelor's degree in an unrelated field and four years of experience in an instructional design role with experience designing and developing training
Highly proficient in the use of Microsoft Applications (PowerPoint, Word, Excel and Outlook) with the ability to develop reports and manipulate data in Excel
Working at TMF Group offers
Learning opportunities: you will work with highly experienced colleagues who are ready to share their knowledge, and will receive the opportunity to work on diverse and complex client requests. You will also be able to apply for and be supported for training.
Value-driven work environment: you can expect integrity and respect from all your colleagues and your leadership team.
Teamwork: an environment where we learn from our mistakes and work together to improve our processes continuously. A no-blame culture where teamwork is important, valued and lived daily.
Ambition: we are a growing company in which we constantly look for the next opportunity and where all ideas are welcome.
Deadline for applications: 22.09.2019.