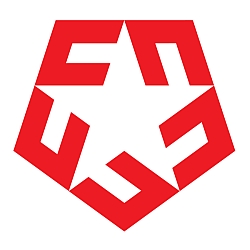 Frontend Developer - UI and Angular 2+ (Freelancer)
Belgrade
CRAMICK IT DOO is looking for passionated Frontend Developer with strong UI and Angular 2+ skills who is enthusiastic about building HTML5 web apps using modern technologies like Angular and who is willing to freelance.
Requirements:
Strong knowledge of JavaScript, JSON, CSS3 and HTML5
Solid experience building single page apps with Angular 2+ is a must
Experience working with TypeScript
LESS/Sass/Stylus/BEM
Experience with HTML5 goodies, like LocalStorage, etc.
Experience with Git is a must
Experience with Bootstrap is a must
Extensive knowledge of NPM
Experience with Javascript bundlers and toolchains (Webpack, Gulp, Bower, Browserify)
Unit Testing with Jasmine and Karma
Functional mindset
Understanding of how to build and consume REST APIs
Highly self-motivated and creative problem-solver
Good working knowledge of English
Laptop with min 8GB RAM
Min availability 4h daily
Even Better:
Experience with real time UI - websockets/service workers
Experience with .NET Core
Experience with Azure
Experience with NodeJS
An active GitHub account
An active Stackoverflow account
Availability to work from our office in Belgrade
NOTE
Remote work is an option but we prefer freelancer available to work from our office in Belgrade.
About CRAMICK IT
We are a young company, so we do not put limits. This gives us the ability to dream up and create innovative solutions and at the service of our customers.
We believe in agile, dynamic and flexible work, working together always attending to the needs of our customers, placing them at the center of the creative process.
Deadline for applications: 30.05.2019.