.NET C# Developer
Beograd
23.04.2019.
ugovor
puno radno vreme
dostupno studentima
dostupno osobama sa invaliditetom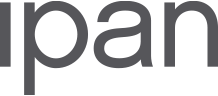 ipan/Delegate – Group is a leading provider of IP management services and software, supporting the largest IP owners around the globe. It is one of the fastest growing service companies in management and administration of intellectual property. With Headquarters in Munich, Germany and offices in Belgium, Austria, France, Italy, Serbia, Netherlands, Sweden and United States, IPAN protects, monitors and validates IP rights in nearly 200 countries worldwide.
Our business runs better when IT runs at its best. That is why we are looking for an experienced
.NET C# Developer
senior / intermediate position
Our team:
We are looking for a C# developer responsible for building C# applications, including anything from back-end services to their client-end counterparts. Your primary responsibilities will be to design and develop these applications, and to coordinate with the rest of the team working on different layers of the infrastructure. Therefore, a commitment to collaborative problem solving, sophisticated design, and quality product is essential.
We would expect from you:
Work on a core ipan applications as a backend developer
Learn business rules from intellectual property domain
Translate application storyboards and use cases into functional applications
Resolve the challenging technical and application problems of the project
In accordance with company coding conventions, approved designs and project standards, performing qualitative coding, code commenting, debugging, bug fixing, testing and unit-testing, and other supplementary related activities
Following the agreed team or project processes and procedures
Ensure tasks are finished on time and with high quality according to given priorities
Deliver development projects on time and with high quality
Our ideal match:
Degree or equivalent in computer science, software engineering or related fields
Strong understanding of object-oriented programming
Excellent knowledge of C# and familiarity with the .NET framework
Familiar with various design and architectural patterns
Experience with Dependency Injection, IoC
Familiar with SOLID
Knack for writing clean, readable C# code
Creating database schemas that represent and support business processes using MS SQL server
Knowledge of Entity Framework and Code First approach
Knowledge of Web services development (WCF and Web API)
Familiar with Visual Studio and Azure DevOps
Experience with TFVC or Git version controls
Familiar with continuous integration
Familiar with Agile software development
Ability to work well within teams
Responsible approach to work
Proactive & positive mindset
Willingness to learn new technologies
Ability to set realistic schedules and manage on-time completion of tasks
Good spoken and written English skills
We offer:
A knowledgeable, high-achieving, experienced and fun team
The chance to be part of a rapidly growing company and the next success story
Free and healthy meals for all our colleagues
We take care of the people we hire and the teams we build. We mind.
Deadline for applications: 23.04.2019.
Ipan BPM d.o.o.
 Ipan Founded in 2004 in Munich Germany, ipan represents a new approach to the management and administration of intellectual property. By creating a global network of more than 100 leading IP firms representing more than 240 jurisdictions, we are able to deliver unmatched levels of service, while also optimizing and reducing costs. This unique combination enables our customers to focus on innovation rather than administration, and has made us one of the fastest growing and largest IP service companies…
Više o poslodavcu