.NET Engineer
Beograd, Bulevar Mihajla Pupina 115
27.11.2020.

If you are excited about all aspects of modern engineering, from writing great code, to creating architectures, designing components, interacting with clients, and delivering a working system to production, then you are the kind of person we are looking for. If you enjoy freedom and responsibility, creative thinking, leading and mentoring others, then join our team of world-class developers, QA engineers, DevOps engineers, architects, and managers.
Your task will be challenging and exciting: to develop a sophisticated end-to-end system for Financial Advisers, and drive adoption of modern methodologies like Scrum, TDD, and Continuous Integration in the team
Responsibilities:
Develop clean, modular, and reusable code
Review code and project deliverables and confirm that they are of high quality
Collaborate with team members and customer in designing and implementing integrated, enterprise solutions
Participate in the agile development processes SDLC including sprint planning, iterative development, estimations and design sessions
Requirements:
Good experience with C# and .NET
Experience with web services (WCF, ASP.NET MVC, REST) and ORM frameworks (Entity Framework and NHibernate)
Experience working with relational databases (SQL, Oracle DB)
Experience with JavaScript and modern JS libraries, responsive design, jQuery
Understanding of SDLC and agile methodologies in particular
We offer:
Amazing colleagues to work with, share, and learn from
High-energy atmosphere of a growing and successful company
Very attractive compensation package with generous benefits
About us:
Grid Dynamics is a world-class expert company with highly scalable distributed solutions and CI/CD. We help one of the biggest financial companies on the East Coast to solve the challenging problems that affect entire development organizations, like building enterprise web services with millisecond response time, or improving development processes by introducing Agile, test automation, TDD, and CI/CD processes.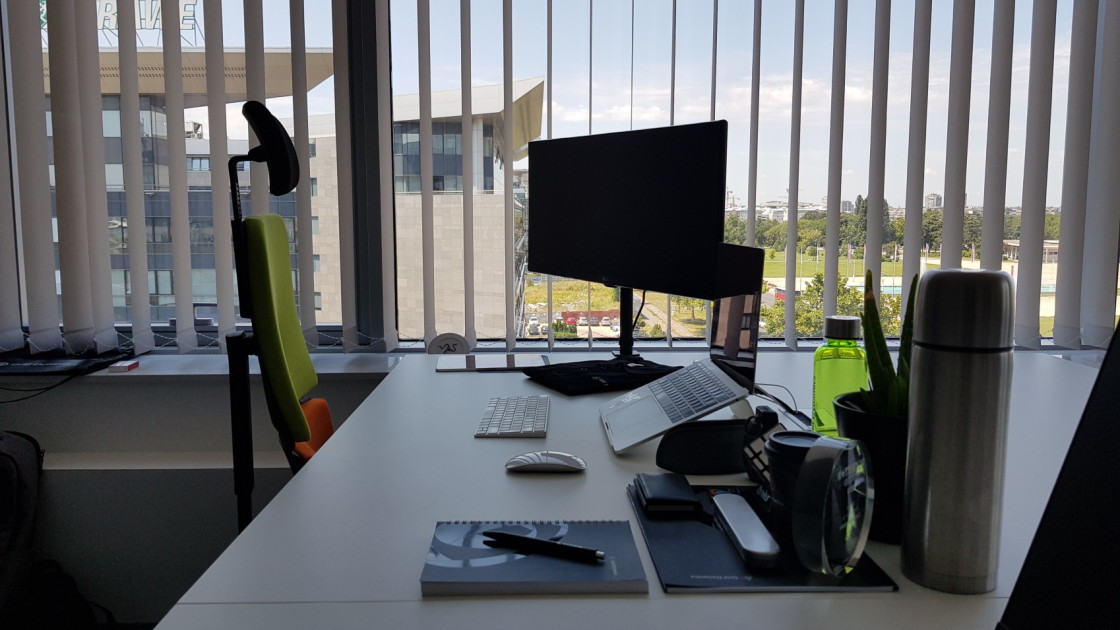 Grid Dynamics is a leading provider of engineering and consulting services to Fortune 500 corporations undergoing digital transformation and a pioneer of cloud computing, big data and machine learning applications to enterprise workloads since 2006.
Headquartered in Silicon Valley, with over 1,000 ... Saznajte više
Beneficije
PRIVATE HEALTH INSURANCE AND BENEFIT PROGRAMS
TECHNICAL EXCELLENCE
FORTUNE 500 CLIENTS
INTERNAL TECH COMMUNITIES
PARTICIPATION IN RND PROJECTS
PARTICIPATION IN TRAININGS AND CONFERENCES
BUSINESS TRIPS TO THE USA
RELOCATION OPPORTUNITIES
FLEXIBLE SCHEDULE
CORPORATE MACBOOKS
COMPETITIVE COMPENSATION PACKAGE
COMFORTABLE OFFICE WITH RECREATION ROOM, GYM AND WELL-EQUIPPED KITCHEN
GRID DYNAMICS ACADEMY
Više o poslodavcu